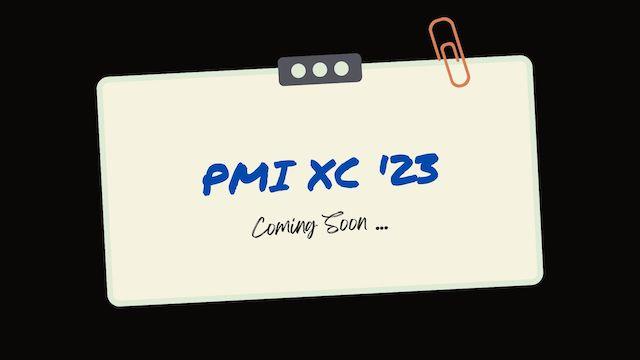 PMI XC '23 - Virtual Cross-Chapter Agile Mini-Conference
PMI XC'23 is a ground-breaking Agile Mini-Conference hosted by a coalition of 7 PMI chapters including New York City, Long Island, Southern New England, Pittsburgh, New Jersey, North Carolina and Central Massachusetts.
What is XC '23?
---
XC '23 is a 3.5 hour virtual interactive program that will provide attendees an opportunity to explore a broad set of Agile-related topics led by expert Agilists and industry thought leaders.
Who's Invited?
---
The Conference is open to members of the 7 participating PMI Chapters. Seats are limited. 
Meet Agilists from other chapters, compete in the Agile Olympics and possibly win prizes including free Agile training, gift-cards and swag!
Agenda
---
The agenda has been organized into three tracks (Foundational, Intermediate, Advanced) to allow participants to select their own tailored learning experience. 
Here is a sample of some of the themes that we will explore:
- Agile Framework Overview
- Agile Career Guidance
- Agile Project Management
- Business Agility
- Leadership in Agile
Speakers
---
Interested in presenting? If you are interested and experienced (10+ years) with agile and have presented at other conferences before please contact
DirAgile@pminyc.org
for more information.
---