<< Back to Calendar
Supply Chain and Project Management in the Fashion Industry
Description:
Fashion's Rising Star: Supply Chain Project Management
To stay relevant and profitable in today's retail environment, fashion brands must have flexible and transparent supply chains to keep up with ever changing consumer behaviors and demands. The flow of goods and services in the supply chain require a project management plan, the foundation for any brand. In this webinar, subject matter expert Jay Anderson will speak on the 5 pillars of supply chain project management in the fashion industry.
We are also looking forward to our 2 nd annual Fashion Day of Service in May, where PMINYC members will have the opportunity to mentor emerging entrepreneurs competing in the FSF Accelerator Grant program for the chance to win $50k to use towards scaling their businesses.
Speaker Bio: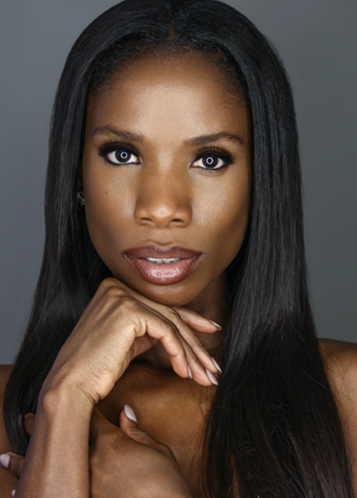 Jay Anderson is a fashion operations executive, digital strategist, model, and activist. She is currently a part of Greenwith Studios, a UK-based sustainability collective. There, Jay's work focuses on creating pathways for global luxury brands to help them define or redefine their pathways into transparency, responsible sourcing, and communications. She is also a founding member of Co-Lab, an online global networking community for fashion, beauty, wellness, retail, and consumer luxury professionals.
In 2021, Jay launched a partnership between the Fashion Scholarship Fund and PMINYC for the Accelerator Grant competition to help FSF alumni establish and scale their brands and receive mentorship. She is also known for her fashion industry-focused workshop series at PMINYC, providing education and networking opportunities for PMs expanding into fashion and similarly-focused creative professions.
As a member of the FSF Committee, Jay works to increase diversity, equity, and inclusion opportunities for students. She volunteers as a mentor for FSF and PMINYC, and heads the chapter's new Specific Interest Group (SIG) for the Fashion industry.
Jay Anderson lives and works in London.
Meeting Agenda:
6:30 PM – 6:45 PM Introduction
6:45 – 7:50 PM Webinar
7:50 PM – 8:00 PM Q&A
Registration and Meeting Details: 
This meeting will be conducted as a webinar using Zoom. Please arrive a few minutes early to get settled, so we can start on time. This meeting is open to all PMINYC chapter members and guests.
Registration closes on Wednesday, April 20th at 12:00 PM EST.
If you have not received your link by 9:00pm EST on Wednesday, April 20th, please contact Membership-Team@pminyc.org. 
We will report one Technical PDU for all chapter members
Please use your real name when signing into Zoom. We will not be able to report PDUs for aliases or phone numbers.
It is no longer possible to register for this event