Chapter members serve in all board positions, conceive and execute all programs, serve as mentors, plan chapter meetings ... Anything and everything that with "we" do for our members is done by member volunteers - like you!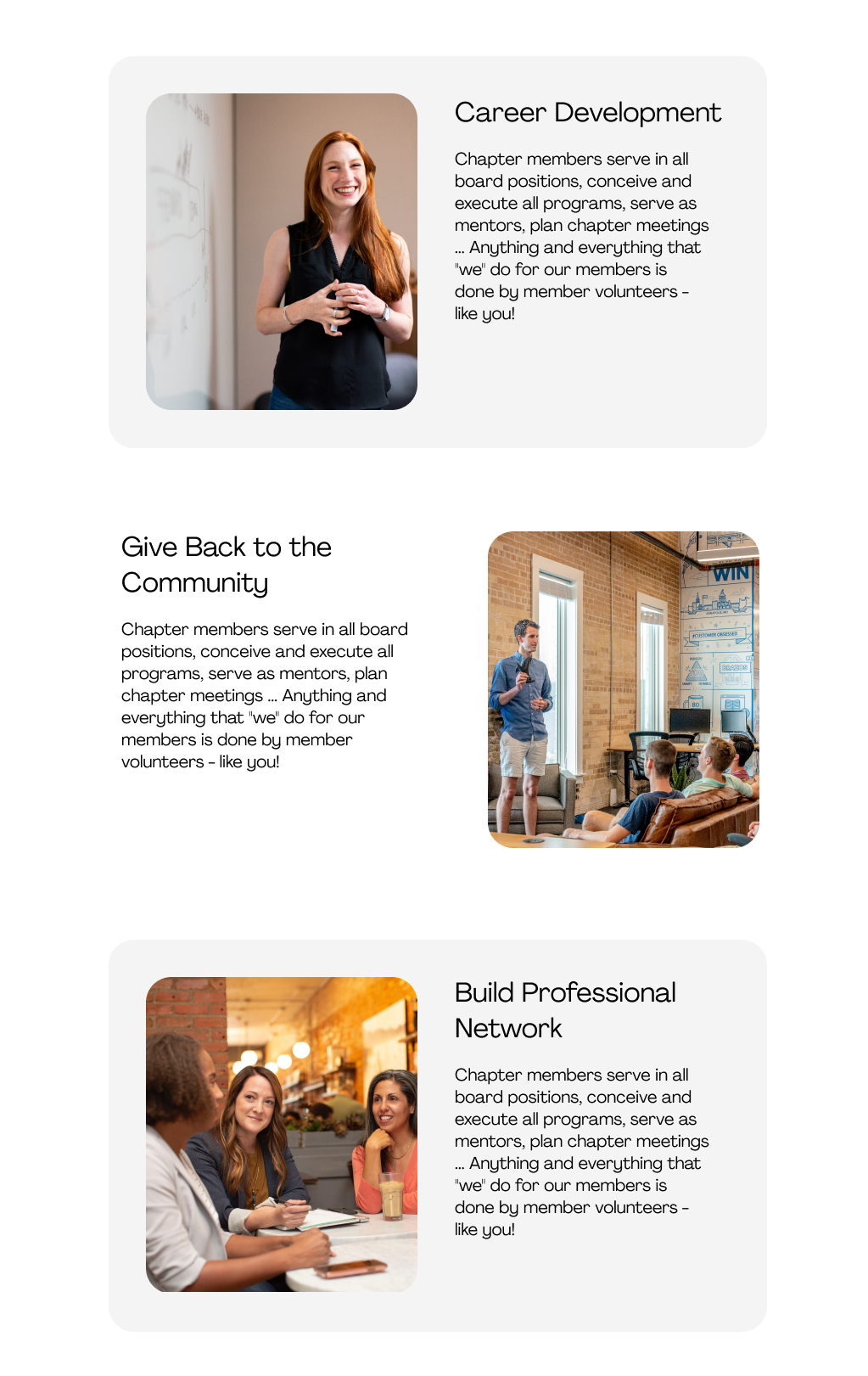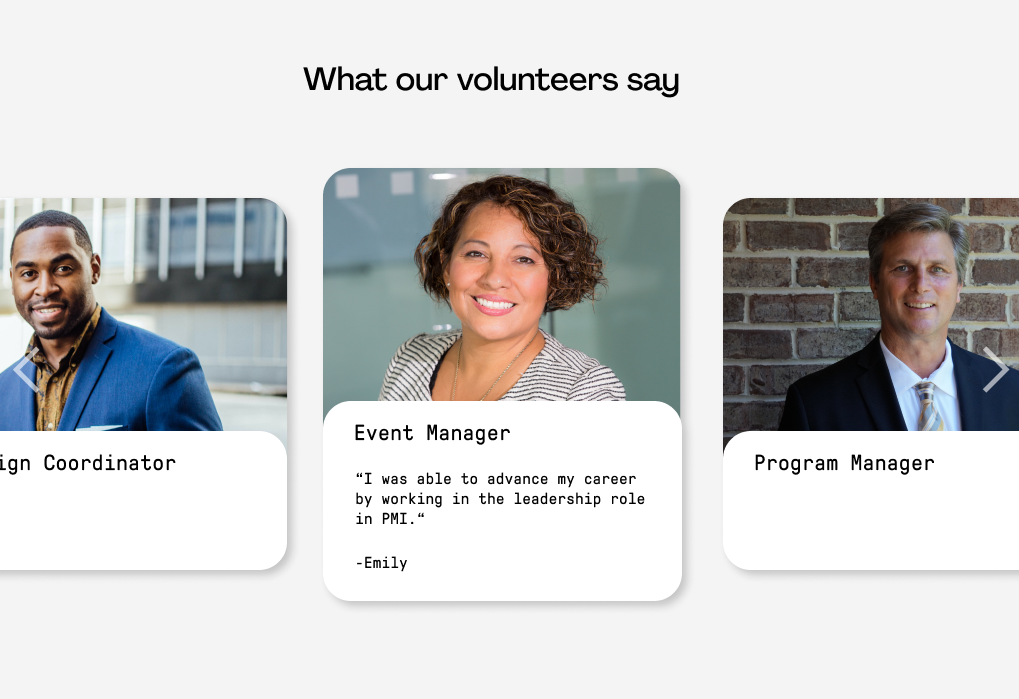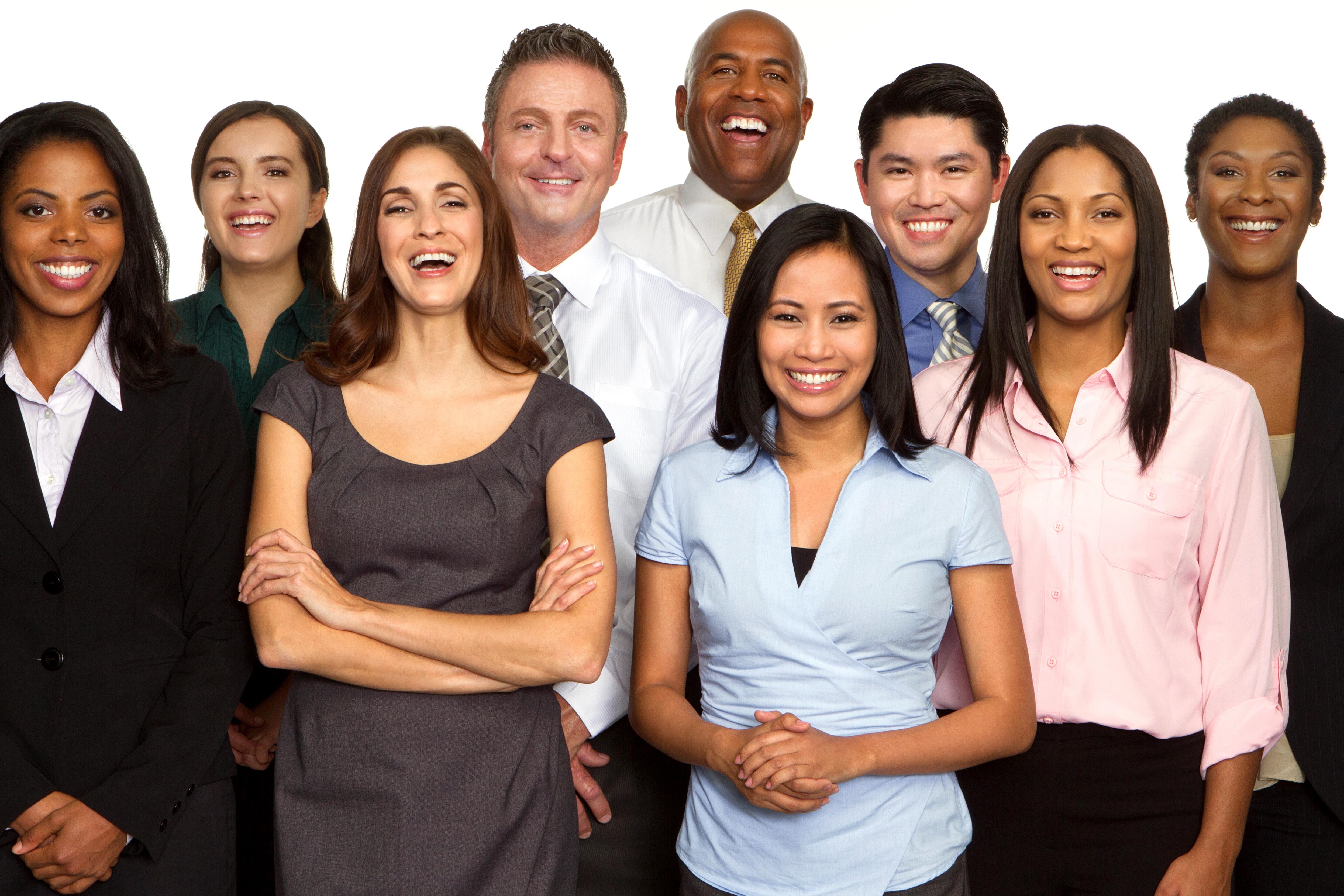 Review new postings on the Volunteer Resources Management System (VRMS)and apply!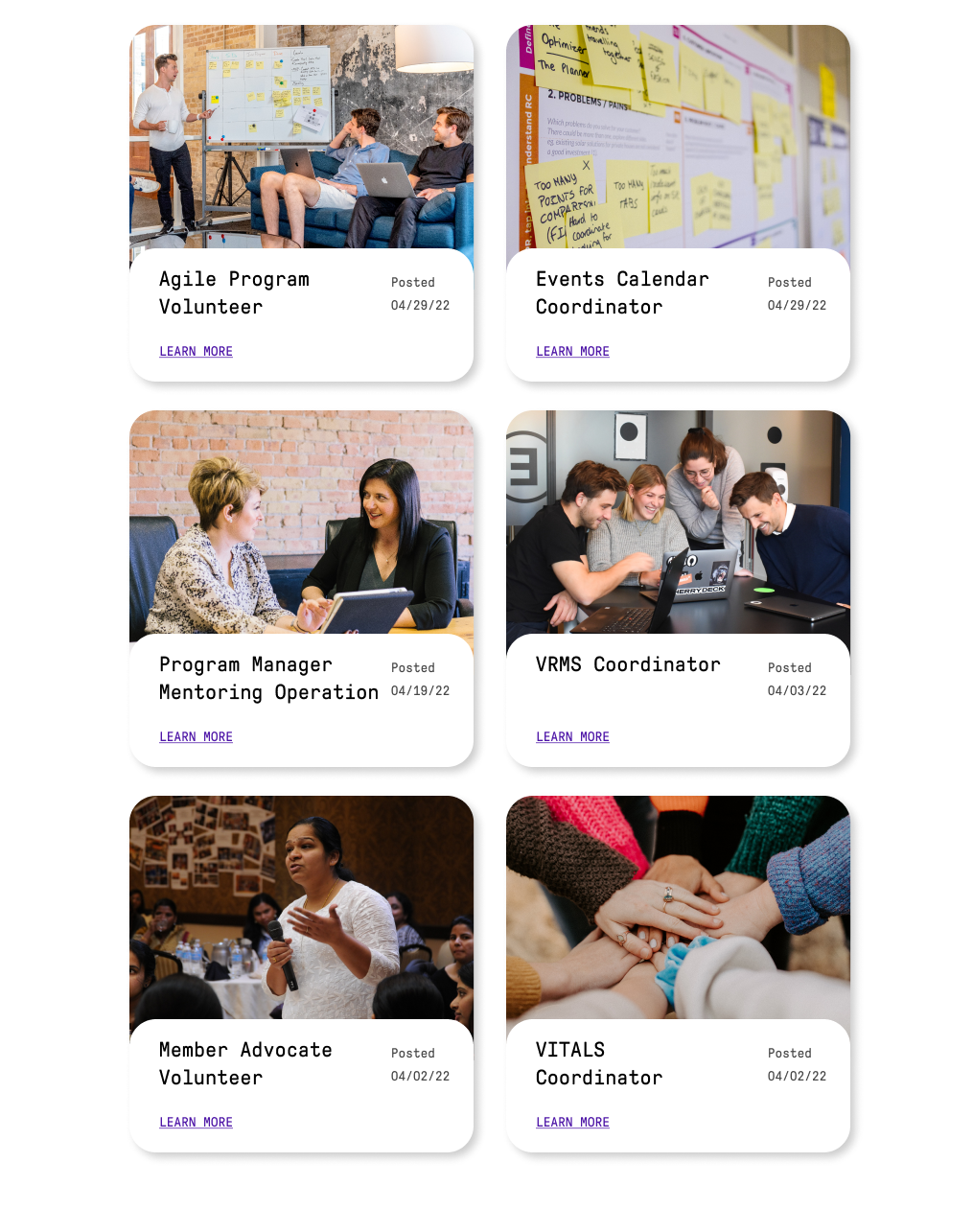 Other Volunteering Opportunities
If you are a new member
Experience suggests that new members first attend some chapter meetings and participate in chapter programs before volunteering.
Learning about the chapter and meeting other volunteers will help you find the best role and prepare for the time and responsibility you''ll take on.
What do you like to do? How do you want to develop? When and How much time do you plan for volunteering?
If you haven't created a "development plan" think about how experience as a volunteer might help.
Consider joining up with an Outreach activity and help the chapter give back to the NYC community.
Think about the different functional teams ... Programs... Outreach... Education... Communications... talk to other volunteers or contact the Volunteer Relations Team for ideas by sending an email to volunteering@pminyc.org
If you are an experienced member
You might also consider helping other members through Mentoring (requires PMP certification plus 5 years of experience)
You might look for opportunities to develop leadership skills by serving as a team or chapter leader
PMINYC Volunteer Development Model