Frequently Asked Questions
The following FAQ topics address inquiries about PMINYC. For more information, please email us at Contact Us.  Thanks.
General
How do I become a member of PMINYC?
---
Become a New Member
---
Join our organization! To join PMINYC, you must visit the PMI Global website and become a PMI member.
You will need to purchase:
You can also call PMI's National Headquarters at (610) 356-4600 to join over the phone.  Remember to ask the representative to add the New York City Chapter to your order.
Already a PMI Member but not with PMINYC?
---
If you are already a PMI member and wish to add the NYC Chapter you will have to use the PMI Marketplace to add the NYC Chapter. There are several more steps involved including ensuring you are already registered with PMI.
If you are already a PMI member and wish to add the NYC Chapter to your membership, please follow these steps: (please note you will need to be a registered member at PMI.org first).
Log into the PMI Website with your PMI username and password
Add the PMINYC New York City chapter membership to your cart
Checkout and pay for the chapter membership
Questions about PMINYC Membership?
---
Our VP of Membership is available to assist and/or answer questions you may have related to PMINYC Membership.
Contact the PMINYC VP of Membership.
How do I become a member of the Project Management Institute?
Please see below for how to join PMI. Please note that you can not join the NYC without first becoming a member of PMI.
The following represents the steps you need to take:
Go to the PMI Global Website at www.pmi.org
Once there, click Join at the top of the page.
This opens Type of Membership, select the type that is right for you by clicking the Join or Renew Today link next to that membership type
If you have any questions or issues in applying for membership, please contact PMI directly at:
PMI Customer Care
Phone: +1-610-356-4600 (Option 8 from phone menu)
Fax: +1-610-356-4647
E-Mail: customercare@pmi.org
How do I get PDUs for PMINYC Monthly Meetings?
---
PMINYC Automatic Attendance Reporting to PMI
---
One of the benefits that we provide to our membership is the auto-reporting of PDUs for our three monthly meetings: the CDNs, Chapter Meetings and Breakfast Roundtables. At these events, we use a sign-in kiosk to record attendance information so that we can accurately report earned PDUs to PMI for our members.

Sign-in kiosks are open starting 30 minutes prior to the event and close 15 minutes after the start of the presentation. 

Members who arrive after the kiosk is closed will need to self- report their PDUs via the PMI.org website.  Our Events Logistics Team submits the list of participants for PDU credit directly to PMI.   It generally takes six to eight weeks for PDUs to appear on each person's transcript. If your PDU has not appeared on your transcript eight weeks after a meeting, please send an email to PDU@pminyc.org.  We will follow up on the issue for you.


Self-reporting of PDUs
---
You can register PDUs for monthly meetings by self-reporting on the PMI.org website.
To register PDUs for a meeting offering 1 – 2 PDUs (monthly meetings - BRT, CDN and Chapter Meeting):
Log into the PMI website – http://www.pmi.org
From the top menu, select
Certification  
Maintain Your Certification:  Earn and Report PDUs
Under PDU Activity, select Report PDU
In PDU Category, use dropdown to select
Cat 3 – Registered Education Program / PMI Component Event
In Activity Type, use dropdown box to select
Report a Component 1-2 PDU Event
Click on Next
Complete Items:
Component ID:  C021
Component Name:  PMI New York City Chapter
Click on Search
Click on Component ID C021
On next page
Enter date of meeting
Enter Activity Title (Chapter Meeting, Breakfast Roundtable, Career Development Network)
Activity meeting number – if more than one meeting was attended on a specific day, enter meeting number as 1, 2, etc
Contact Person – Email Address
Use appropriate program manager from the Chapter Leadership page 
Phone Number – blank
Click on Next
Number of PDUs – 1 or 2
Confirm claim is complete and accurate, click on Submit
If you have questions or would like additional information on PDU reporting, please contact PMI Customer Care at CustomerCare@pmi.org .
How do I register for events?
Links to online registration appear on the Event Calendar entry for each event when registration is open. If an event has not yet opened for registration (and the Click here to Register link is not yet there), please check back again soon.
How do I self-report PDU's for workshops and seminars?
Participants in workshops and seminars need to report PDUs directly with PMI.
To Report PDUs:
Go to www.PMI.org
Click on Login (upper right hand corner)
Go to myPMI in the main menu,then click on 'Report PDU' in the Certification Status box.
Under PDU Category, click on the down arrow for the dropdown box and select 'Cat A: Registered Education Provider program/PMI Component Event)'
Under Activity type, select 'Find an Activity (Course or Event)'
Click the 'Next' button at the bottom of the page
Enter Provider Number: C021
Click 'Search' button at the bottom of the page
Click on the Activity Number for the meeting attended.
Enter the dates of attendance, answer the survey questions and click 'Next' at the bottom of the page to continue.
Click the checkbox to confirm the accuracy of the claim and click 'Submit' at the bottom of the page to submit your PDUs.
You should get 2 emails, one confirming your submission and one confirming approval. Please allow up to 24 hours for receipt of these emails.
How do I set my PMINYC email account to forward to another account?
In the preferences tab you need to click on the 'Mail' left hand menu, then scroll down a page to get to the forwarding preference....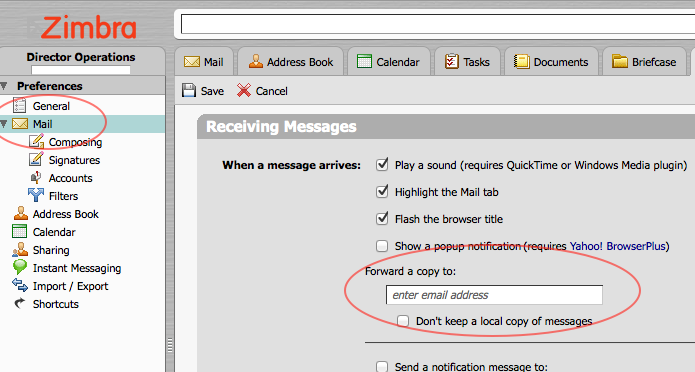 What are the meeting fees?
Fees for our events are based on membership status.  Nonmembers are welcome to join us at out events, however PMINYC members receive a discount on the three monthly meetings and most other meetings and workshops. Our online registration system recognizes current Chapter members for fee processing. Our monthly meeting fees as of January 2017 are $25 for members and $35 for nonmembers. Discounts may be available for early registration. Specific meeting fees are always noted on each meeting listing on our Events Calendar.
Registration fees, less a non-refundable $5 processing charge, are refundable if cancellation is received by the registration deadline.
Please note: there is a time lag between PMI and PMINYC systems which can cause new Chapter members to not be recognized as members right away in the online registration system.
If you have any questions or issues with the registration process, please send an email to support@pminyc.org.
What is the meeting schedule for PMINYC?
PMINYC sponsors two monthly meetings: the Chapter Meeting and a Career Development Network (CDN) event. See each Program Page for a list of upcoming meetings or the Events Calendar for specific dates, times and topics.
CDN does not meet in December. The annual membership meeting takes place at the December Chapter meeting. Meetings are not held in July and August.
Check the Events Calendar for all of our programs and events.
Is registration required for all meetings?
Everyone must pre-register for all meetings. The link to the registration form is available on the Chapter's website, under the Events tab, at least one month prior to each meeting. An email notification is sent to everyone on the Chapter's mailing list approximately two weeks prior to each of the two monthly Chapter meetings (Career Development Network and Chapter Meeting). Registration for all meetings is open for a sufficient period to give everyone who wants to attend the opportunity to pre-register. Registration closes the day prior to the second business day preceding a meeting. Please do not contact members of the Chapter Leadership asking to be added to the registration list after registration has closed. No exceptions will be made. Walk-ins will not be permitted.
It is highly suggested that you bring a copy of your meeting registration with you. If for some reason your name is not on the registration list and you can produce your confirmation, you will be admitted to the meeting.
When attending a PMINYC meeting, please remember that the registration team members are volunteers and your fellow members. These volunteers do not have the authority to make exceptions to the Chapter's registration / meeting admittance policy nor to the security policies of Microsoft or building security. Please treat our Chapter Member volunteers with the same respect that you would expect if you were in that position. Anything less is not acceptable.
What is the focus of each of the chapter meetings?
The Chapter Meeting focuses on core project management topics and communication from the Chapter President and Leadership Team.
The Career Development Network (CDN) focuses on helping members improve their soft skills and job search abilities.
What is the seating capacity for the chapter meeting?
Our Chapter Meetings are so popular we've had to limit registration. Registration for the Chapter Meeting has been closing early due to capacity issues. Be sure to register early for this meeting. If you have registered and your plans change, please cancel your registration using the link and confirmation number in the confirmation email.
Is there a discount for Chapter Dues available to members who belong to more than one chapter?
At present, this type of arrangement does not exist. Each chapter relies on the membership dues as their main source of revenue to pay for the costs of the membership offerings. Discounts while possibly attractive to the member would result in loss of revenue to the chapters. A revised dues structure would have to be approved by the Board of each chapter and PMI.
What is the tax status of PMINYC?
The PROJECT MANAGEMENT INSTITUTE, NEW YORK CITY CHAPTER, INC. is a registered 501(c)6 non-profit organization registered with the Internal Revenue Service and The State of New York Department of State, Division of Corporations. Our initial filing date was October 05, 2000 with an entity type of 'DOMESTIC NOT-FOR-PROFIT CORPORATION' and our current status is 'ACTIVE'.
What are the requirements for the PMP Certification?
There are a number of requirements to qualify for the PMP Exam and become a PMP. The PMI website has all the information you need for this:
As a member of PMINYC, you can join a PMP Study Groups to assist in preparation for the PMP exam.  Click here for more information.  You need to ba member to participate.  How do I join PMINYC?
Is there a forum or place online for Chapter members to raise questions, concerns or hold discussions?
What organizations offer Project Management Training?
New York has many educational providers who offer Project Management training and courses. PMINYC does not endorse any educational providers. This information is provided for reference purposes only:
EDUCATIONAL PROVIDERS IN NYC:
OTHER ORGANZIATIONS OFFERING PROJECT MANAGEMENT AND PMP REVIEW COURSES INCLUDE:
Where do I find copies of speaker presentations?
Generally within a week after a meeting the speaker's presentation is added to the website and will be available in our website document repository. Please visit Meeting Collateral for more information. 
Please note that speakers are not obligated to provide PMINYC with a copy of their presentation. On rare occasions, a speaker will prefer not to have his/her presentation available on our website.
Where do I get the PMP logo for my business cards?
You can download the PMP logo for your business cards! Here's how you do it:
Go to www.pmi.org
Log into your account and go to the myPMI tab.
As part of that screen (the Dashboard), you will see your certification status on the right and a button below it that says 'My Certification Info'
Click the 'My Certification Info'
How do I submit content for eblasts, newsletters and site webpages?
---
Communications Guidelines
---
The Communications & Technology teams work together to optimize your experience. Please click below for guidance.
**
Education
Education Frequently Asked Questions
The following Education FAQ topics address inquiries about the program and PMP Certification. For more information, please email us at VPEducation@pminyc.org.Thanks
Project Management Certifications
The Project Management Institute offers a comprehensive certification program for project practitioners of all education and skill levels. There are currently nine credentials available, which have been rigorously developed, globally accredited and are easily transferable across borders and industries. Please click on one of the links below for more information.  You may also click here to download the PMI Certifications Brochure.
What are the PMP education or work experience requirements?
The information you include within the application allows PMI to determine if you have the necessary experience and education to qualify for the PMP certification. Consider these guidelines and tips to help set yourself up for success when completing the application.
Validate you performed the role of project manager
Demonstrate that you have:
Led and directed cross-functional teams to deliver a project within the constraints of schedule, budget, and scope
Applied a suitable approach to managing the project to fulfill requirements and deliverables
Performed these duties under general supervision but were responsible for all aspects of the project
Tip: Within the application, specifically explain what you did and were responsible for to demonstrate these actions (not what the project team did).
Describe your project experience
During the application process you will be required to individually detail each project you managed professionally. In your description you should include:
A brief summary of the project objective
Your responsibilities and project deliverables by process area (e.g. initiating, executing, etc.)
A brief summary of the project outcome
Confirm your project management education
At least 35 hours of formal project management education is necessary to qualify for the PMP. This education must be:
Consistent with topics included within the PMP Exam Content Outline
Demonstrated through successful completion of courses, workshops, and/or training sessions that include some form of assessment or certificate of completion
Obtained in advance of submitting your application but could have been accrued at any point in the past.
Tip: Do not include forms of self-directed learning or attendance at meetings/presentations as contact hours - these wil not be accepted.
What are the eligibility criteria for the PMP? Can you provide the roadmap?
The eligibility criteria for the PMP exam are the following:
A four-year degree
Three years leading projects
35 hours of project management education/training
        -OR- 
A high school diploma
An associate's degree or global equivalent
Five years leading projects
35 hours of project management education/training 
How many hours of study time are necessary to pass the exam (how long does it take to prepare for the PMP Exam)?
PMP Application expects you to fill up 35+ hours of PM education details. This can be any project management training you would have undergone, referring to allowed categories listed by PMI. If you have not undergone training based on the PMP syllabus, then understanding certain concepts may take a longer amount of time.
100 – 150 hours of preparation on their own is essential for PMP aspirants with a reasonable amount of experience and formal PMP training, which may take 2 – 3 months. Yet, some participants cleared in 3 weeks after the training and others needed a few months. The required study time varies per individual. 
Where can I find the application for the PMP and what is the application process?
To find the application for the PMP you need to "Register to become a member of the Project Management Institute (PMI)" on the PMI website. Once you have created an account on the PMI website, you will be able to find the online application form for the PMP Certification under "myPMI" section.
The application process begins after you create an account on the PMI website.
 First complete the application and submit it on line
The application completeness review starts after you submit your application online – PMI will review your application and respond within 3-5 business days. During this time PMI will perform a high-level review of your application to ensure that everything is filled in properly and 'looks right.   At the end of this process PMI will allow you to proceed and pay for your application[1].
Audit Process (random selection) - once you have paid for your application the PMI algorithm may randomly select your application for audit. If you are selected then you will need to go through the in-depth audit process, which includes an extensive review of your work experience. This involves having to write to your named contact persons who have to personally sign your application to confirm that the work experience you listed is correct. 
Application Approval (or rejection) - After your application is approved, set a date for your exam however, if your application is rejected, please reach out to PMI.
[1] The applicant has one year from the time of approval to register for and take the test. Otherwise, they need to go through the application process again.
Who should apply for the PMP?
An experienced project manager who meets the following requirements:
Perform their duties under general supervision and are responsible for all aspects for the life of the project
Lead & direct cross-functional teams to deliver projects within constraints of schedule, budget & resources
Demonstrate sufficient knowledge and experience to appropriately apply a methodology to projects that have reasonably well-defined project requirements and deliverables.
For more information, see Application Tips. Complete application requirements and the role definition can be found in the PMP Handbook.                       
To apply for PMP certification you need to at least have a secondary degree, for instance a high school or equivalent education level.
Requirement # 1:  If your highest attended education level is a secondary degree, in order to apply for PMP certification, you need to satisfy following three PMP certification requirements.
Requirement # 2: If your highest attended education level is a four-year degree or above, for instance Bachelor Degree, Master's degree, etc., you need to satisfy following three PMP certification requirements in order to apply for PMP certification
How do I report my Project Management experience in the PMP exam application?
In order to apply for the PMP examination, you need to have amassed 4,500 hours of project management work experience. If you do not have a bachelor's degree, the work experience requirement is greater at 7,500 hours of experience. You need to have completed 36 months (three years) of unique, non-overlapping project management experience… that is to say that if you've completed all of your 4,500 hours of project management experience within a 12 month window, that is not sufficient to apply to take the PMP examination.  For each project that you have worked on during your career, you need to document the hours you have spent in each of the five PMI Process Groups[1]. These groups are:
Initiating the Project
Planning the Project
Executing the Project
Monitoring and Controlling the Project
Closing the Project
After calculating the hours per Process Group for each project, you will arrive at a total number of project hours for that individual project. Once you have completed tallying your work experience for all of the projects you have worked on, you can then figure out the total hours that you have worked for all of the projects in your career. At this point, if you don't already know, you will be able to figure out whether or not you have the requirements to apply to take the PMP examination.
[1] This requirement is changing effective 1/02/2021
What are the fees for the PMP Exam?
The PMP Exam Fee for members is currently (USD 405) is the official PMP Certification exam fee for the computer based examination (CPT) for membership holders at Prometric exam centers. For non-members, the exam fee is USD 555.
Is it possible to apply for the PMP exam without being a PMI member?
Yes. However, the price is higher for non-members
Are there free exam questions?
Yes. They can be found on the internet.
What is the easiest, fastest and cheapest way to achieve PMP certification?
In addition to classes, our chapter provides resources to help members develop as a project manager, including achieving certification.  
New Member Orientation webinars for new members (or refresher for existing members) to take you through many of the programs and services offered by our chapter.
Mentoring program - members can request and be matched with a Mentor who could help them with particular goals.  All of our mentors are certified Project Managers with at least five years of experience.
Study Groups - to help prepare for a CAPM or PMP exam (and PMI-ACP in the future) when you are at that point of preparing for the certification
Toastmasters Club – the chapter sponsors a club which is helpful in developing public speaking and leadership skills.
Networking - participation in chapter activities provides opportunities for networking that offers a wealth of knowledge and experience one might call upon when faced with some challenges in projects or questions for test preparation.
Here is information about joining PMI and our local chapter   https://my.pminyc.org/Join_PMINYC
Which is the best PMP Study Guide?
There are many good ones; some of us have used the one published by Rita Mulcahy.
What study materials are needed to prepare for the PMP exam?
PMBOK (latest version is currently v6)
PMP handbook 
Current PMP Exam Content Outline 
PMP Sample Questions 
Which is the best PMP Exam Simulator?
The following simulators are available to you, but we did not specifically evaluate them:
- Master of Project Academy
- EduHubSpot
- PMStudy
- PMTraining
- Prepcast
- Oliver Lehmann
- Rita Fast Track
- Simplilearn
- EdWel Programs
- Grey Campus
Can the PMP Exam be taken in a language other than English?
The PMP, CAPM, and PMI-ACP exams are translated into multiple languages (please consult the respective certification handbooks for details on specific languages available). Also, language aids for the questions and answers of the PMP and CAPM examinations are available to assist you if English is your second language:
| | | | |
| --- | --- | --- | --- |
| Arabic | Chinese (Traditional) | Hebrew | Korean |
| Brazilian Portuguese | French | Italian | Russian |
| Chinese (Simplified) | German | Japanese | Spanish   |
If I fail the PMP Exam, how soon can I retake it?
If you fail the exam on your first attempt, you can re-take it two more times within your one-year eligibility period. Fees are associated with re-examination. Failing that, you must wait one year from your last try before attempting the exam again, but you can apply for other PMI credentials. Details for re-examination can be found in the certification handbook. 
What if I do not pass the test?
After the third attempt, you will need to reapply the following year to re-take the exam. 
Will my salary improve?
The PMP can also provide a significant advantage when it comes to salary and earning potential. Among survey respondents to PMI's Earning Power Salary Survey, those with a PMP certification garner a higher salary (20% higher on average) than those without a PMP certification.
Where can I find study groups?
PMINYC has study groups for a CAPM or PMP Exam (and PMI-ACP in the future) when you are at that point of preparing for the certification. 
Does PMI have a career center?
Yes; PMI does have a career center. Please click on the following link for more information:
1. My company is interested in sponsoring or co-hosting an event. Who can I reach out to about corporate partnerships?
Complete the form here and select 'Outreach Events' and someone on the Corporate Outreach team will reach out to you within 24-48 hours.   
2. How does PMINYC support local universities and colleges?
PMINYC's Academic Outreach team partners with local universities and colleges to co-host events for students and professionals in continuing education programs. These range from fireside chats to speed mentoring events. To learn more or have a contact you'd like us to connect with, complete the form here and select 'Outreach Events.'
3. How is PMINYC involved with local non-profits?
PMINYC's Community Service team is always looking to work with non-profits interested in learning more about the project management discipline. We host an annual Project Management Day of Service (PMDoS) event for non-profits interested in working with project managers on solving business challenges and host webinars throughout the year to support various causes. To get more involved or have a recommendation of a non-profit to work with, complete the form here and select 'Outreach Events.'
Volunteering FAQs are hosted on a separate site. Please click "Volunteering" above to access.