Science of Planning a Project (8/18/22)
Keynote - The Science of Planning a Project
Description
Are you able to answer questions like:
   - Why do we need to define the project and create a plan?
   - Won't we finish sooner if we just start the work?
   - The plan says the project will take eight months … Why is it to take so long?
   - Why do we need to complete those ten tasks to get the project done?

Questions are generally received defensively by Project Leaders. It's easy to feel like the person is questioning our judgment or expertise. Our minds quickly have thoughts like … Who are you to question how I do my job? I'm a Project Leadership Professional!. Ironically, learning starts with a question …  People generally ask questions because they need an answer. More often than not, our stakeholders are asking "why" with all sincerity. They don't understand "why," and they hope that you can enlighten them (people don't like to do work when they don't understand "why" they are doing it).

Learning Objectives:
   - Define and scope a project that enables you to "Communicate to Lead!"
   - Learn how to use Assumptions, Risk, and Constraints to eliminate all avoidable blockers.
   - How to build a defensible Workplan that positions you as a leader as opposed to a
     "note-taker."
LOCATION: Education Class: Zoom Meeting
Tickets
$25 Member Tickets
$15 early bird rate until July 15
$40 Non-Member Tickets
$30 early bird rate until July 15
$15  All PMINYC Volunteers
$5   early bird rate until July 15
SPEAKER BIO
Jason Scott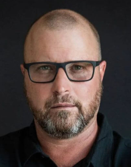 Jason is the Founder & CEO of 120VC. From the start of his career spent jumping out of helicopters as a rescue swimmer in the United States Navy, J. Scott has a long history of leadership, servanthood, and bearing witness to the transformative power of getting sh*t done.

Since starting 120VC, he's personally overseen the global transformational efforts within DirecTV, Trader Joe's, Blizzard Entertainment, Sony Pictures, Mattel, and others. His team's unique, human-centric approach to change has generated breakthrough results and created meaningful jobs.

In addition to being a successful entrepreneur, J. Scott is a devoted husband and father and author of "It's Never Just Business: It's About People" and "The Irreverent Guide to Project Management," both available on Amazon.com.
OTHERS
| | |
| --- | --- |
| Cancellation Policy | Registration fees, less a non-refundable $10 processing charge, are refundable if cancellation is received by noon on the date registration closes. |
| Refund | To request a refund, send email to VPEducation@pminyc.org and provide the Order # and Event Start Date |
| Photo & Video policy | |
| Go / No Go Date |           8/15/2022 |
| PDU's earned | Attendees self report 1.5 Technical PDU's |
It is no longer possible to register for this event