Agile Webinar - Intro to Design Thinking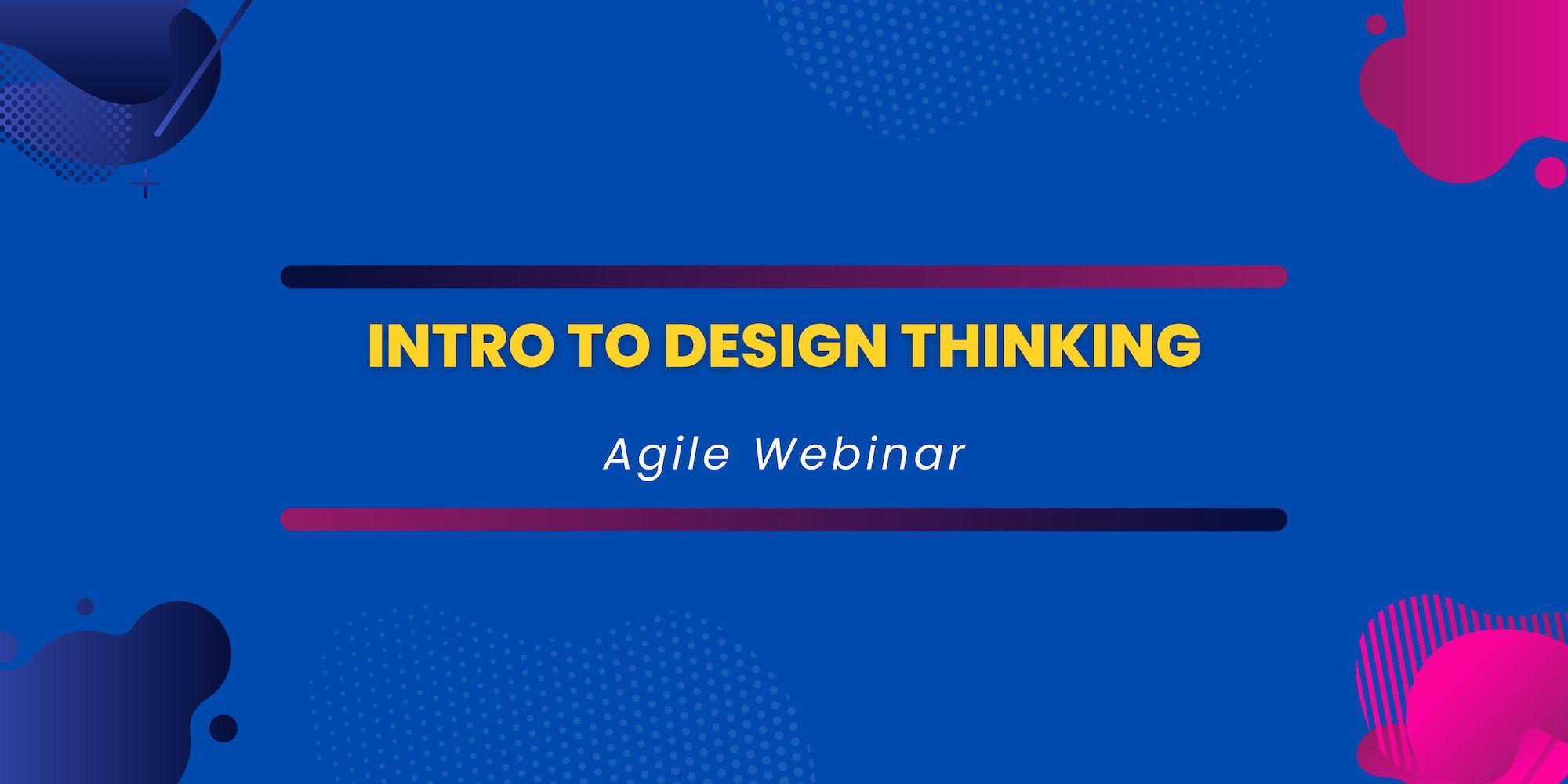 Intro to Design Thinking
Design thinking is all about achieving great design and maximum utility of product. Its structured approach to promoting innovation and creative problem solving is indispensable for developing new solutions to problems and new products to sell. 
Innovation is the cornerstone of highly successful companies, especially those that continue to be successful in the long term. Design thinking practices are responsible for fueling much of this continual innovation – working as the critical link from inspiration to delivery, concept to showroom floor, and startup to global business.
Join us for this webinar to learn more about the design thinking approach to innovation. It's your starting point for implementing design thinking in your own work and organization.
After this one-hour session, you will be able to:
Understand the benefits of using design thinking for innovation

Explain the underlying principles that enable a design thinking mindset

Describe the basic concepts of a leading design thinking methodology
Speaker bio:



Steven Blais, PMP, PMI-BA
Steven is a Project Management Professional, Instructor, Consultant, Writer, and Coach with over 50 years of experience in technology management, consulting, and marketing positions. He specializes in the design and installation of business-oriented accounting systems and databases for commercial and government clients in the distributed environment. Steven has a reputation for on-time, on-budget delivery of high-quality software products as well as great communication and interpersonal skills.
Meeting Agenda
5:50 PM to 6:00 PM   -   Meeting Opens
6:00 PM to 6:45 PM   -   Presentation
6:45 PM to 7:00 PM   -   Q&A/End meeting
There are no refunds for this meeting.
PDUs
Ways of Working (Technical) 1.0
PDUs will be self-reported.
Meeting Info:
If you are registered for this webinar, you should have received an email with the Zoom link from PMINYC Agile on 5/1/23 @3:00 pm. If you did not receive it, please check your SPAM/Junk folders or contact Sheryl Chuang (sheryl.chuang@pminyc.org).
It is no longer possible to register for this event