Art of Navigating Risk and Change (9/27/23-9/28/23)
SCHEDULE
Meeting Day, Date, Time
 Day(s):  Wednesday & Thursday
Date(s):  9/27/2023 - 9/28/2023
Time:   6:00 PM - 9:00 PM

If Projects always went according to plan, Project Leaders would have nothing to do. They would be able to lead projects forward in two hours per week. At team check ins, members would give universal thumbs-ups, and Project Leaders would publish status reports with nothing but good news.

Since that never happens, it's time to admit; "RISKS & ISSUES ARE NOT JUST FOR SPECIAL OCCASIONS" Projects rarely go according to plan, that's why the world needs Project Leaders. They spend the vast majority of their 40-hour work weeks navigating Risk and Change to #GSD. The ability to successfully Conquer Risk and Change has become the emblem of a modern Project Leader. Yet when asked how well their organizations navigate Project Risk and Change, CEOs almost unanimous answer; "Poorly!"

Learning Outcomes: 

   • Understand the Project Leadership Value Proposition.
   • Conquer the 3 Different Types of Risks: Potential, Actual and Imminent.
   • Learn Why Nobody is Actually Managing to the Critical Path and How to Correct It.
   • Learn How to Eliminate Actual and Imminent Risk by Managing to the Critical Path.
   • Practice the Concept of Project Team Demand Mgt – The Missing Half of Project Success.
   • Master Change by Not Trying to Manage It.
   • Experience the transformative power of #GS


Jason Scott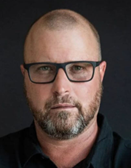 Scott is a regular guy who grew up in gangland Los Angeles, dropped out of high school, and jumped out of helicopters as a rescue swimmer in the U. S. Navy. And… Over two decades ago, he founded 120VC. He's about helping people, leaders, and their teams get sh*t done. Today, he lives in Tacoma, WA, serving his global customer base, launching new businesses, and exploring the outdoors with his family.

After dropping out of high school, J. learned all that anyone needs to be successful is to be disciplined, trusting, transparent when it matters, and accountable. With that recipe, he and 120VC have been helping Fortune 500 leaders, and their teams benefit from the transformative power of getting shit done #GSD.

His approach to #GSD isn't magical. Nor does it require anyone to learn a bunch of new buzzwords, deploy technology, act smart, be smart, pray or drink any kool-aid. It just requires a little grit, courage, the willingness to take the first and second steps, and a commitment to never, ever, ever give up. Just get focused and do the work.

Jason has spent over 20 years leading global transformational efforts for DirecTV, Trader Joe's, Blizzard Entertainment, RIOT Games, Sony Pictures, ResMed, AAG, Universal Music Group, Remitly, and others.

Jason is one the most sought-after PMI keynote speakers, with 5-star reviews for his unique, people-centric and outcome-obsessed approach to change that has generated breakthrough results and created meaningful jobs.

His passion to mentor and training a new generation of leaders led him to start the Transformational Leadership Academy where he leads a 14-week certification program.

In 2020, Jason launched the 120 Brand Community, featuring Brick and Matter CO, BAMCO, a brand accelerator transforming how brands can go to market, and Next Jump Outfitters, an overland guide and e-commerce business transforming how people balance work and play as digital nomads.
Cancellation Policy

Registration fees, less a non-refundable $20 processing charge, are refundable if cancellation is received by noon on the date registration closes.

Refund

To request a refund, send email to fred.stein@pminyc.org and provide the Order # and Event Start Date

Photo and video policy

Go / No Go Date

9/22/2023

PDU's earned

Attendees self report 3.0 Ways of Working and
3.0 Power Skills PDU's
PRICING
| | | |
| --- | --- | --- |
|   |  Early Bird Price | Regular Price |
| Member | $175 | $200 |
| Non-Member | $225 | $250 |
| All PMINYC Volunteers | $150 | $175 |
It is not possible to register for this event