<< Back to Calendar
Chapter Meeting: Dealing with Your Most Difficult People
Presentation Topic
Master Manipulators, Gossips and Workplace Saboteurs: Dealing with Your Most Difficult People  
Speaker:  Paul Pelletier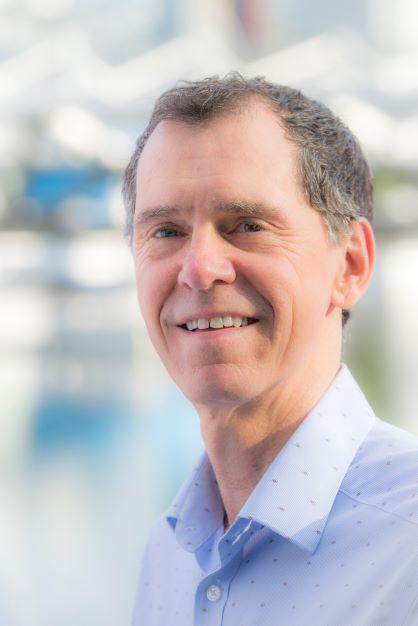 Paul Pelletier is a project manager, corporate attorney, multiple author and international professional speaker. He is an advocate, consultant and trainer in workplace respect, ethics, conflict management and leadership.
He served on PMI's Ethics Member Advisory Group for five years. Paul is a regular presenter at project management conferences and has worked with over 25 PMI Chapters in the US, Canada, Europe and Asia.
Paul is a published author in the field of workplace bullying. Paul's 2018 book "The Workplace Bullying Handbook and his 2016 book "Workplace Bullying – It's Just Bad for Business" are an inspirational call to action to ending bullying at work.
Presentation Overview
Research shows that more than 70% of workers have been impacted by disrespectful workplace behavior. Disrespect comes in many forms: rudeness, sabotage, gossip, bullying, harassment, ignoring, and the list goes on. Regardless of the type, its impact is enormous: disengagement; loss of creativity and productivity; and people quitting. It creates dysfunctional workplaces that impact your projects, clients, reputation and bottom line.
Fortunately, there are many proactive, preventative measures that you can take to manage disrespect. With tools and an action plan, everyone can prevent, manage and eliminate your workplace nightmare.
Disrespect happens, no matter how we reinforce expectations for workplace respect. If ignored or handled badly, it devastates projects and teams. If handled early and effectively, relationships and workplace culture will be enriched. This makes disrespect management critical. Simply put - disrespect requires intervention and direct conversations.
This presentation will enable participants to effectively reduce and manage workplace disrespect. More specifically, it will enable participants to enhance their communication skills for proactively engaging to confront disrespect, addressing bad behavior, having difficult conversations, Improving listening skills and enriching relationships and workplace culture.
You can read more informattion about Paul on the following platforms:
  Web:    http:www.paulpelletierconsulting.com

      https://www.linkedin.com/in/paulapelletier/
MEETING AGENDA
6:30 PM to 6:45 PM – Chapter Business
6:45 PM to 7:45 PM – Presentation by Paul Pelletier
7:45 PM to 8:00 PM – Q&A and Meeting Closure
PDUs
Attendees can Self-Report 1 PDU under the LEADERSHIP category.
Venue Details
The February Chapter Meeting will be hosted virtually on Zoom.
Zoom Meeting details will be provided immediately upon completion of registration in the Registration Confirmation email.
If you do not receive the Registration Confirmation email, please contact Jim Boland at james.boland@pminyc.org.
Payment Policy
There are NO refunds for this event once registration is complete.
Tickets
$15.00 Guest Ticket
$20.00 after 11:59 pm February 9
$10.00 Earlybird rate before January 16
$15.00 Member Ticket
$20.00 after 11:59 pm February 9
$10.00 Earlybird rate before January 16
It is no longer possible to register for this event