PMINYC Elected Officers
Click here for 2023 Board Election page
Vice President of Marketing & Communications
Kristen Zarcadoolas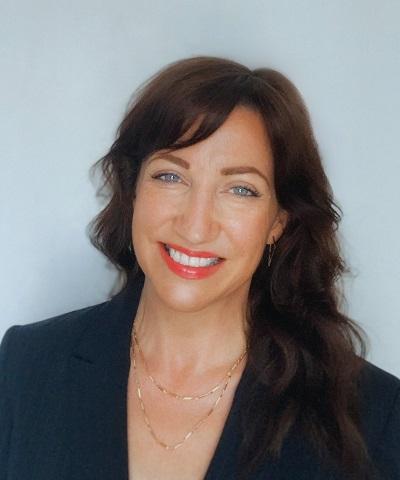 Biography
Kristen is a creative strategist, certified project manager and Agilist with over 15 years of combined experience and a passion for using organizational storytelling to elevate nonprofit identity in a most meaningful way. She loves the challenge of bridging the gap between imaginative concepts and practical implementation to align fundraising objectives and target audience needs. The most exciting part of her work is curating tailored and impactful events, campaigns and experiences that are memorable and motivating. Kristen brings a wealth of communications knowledge to her current role as Vice President of Marketing and Communications on the Board of Directors for PMINYC. Early in her career, she spent time in corporate events and marketing as the Managing Director for a Cybersecurity services firm. She developed and executed growth strategies with the CEO with an eye on providing education and tailored solutions to C-level executives in the financial, legal, technology and government industries. Kristen grew the conference program from 2 to 14 events per year resulting in 50% of all sales for the company. She also designed the rebrand and logo and overhauled the website. While serving as the Communications Manager for an artist's studio, Kristen volunteered in a development and communications capacity for two different nonprofits directing all aspects of events, marketing, fundraising and community building. In these roles, she was able to raise awareness resulting in an increase of up to 39% in fundraising revenue and doubled sponsorships while driving Annual Gala costs below the 22% nonprofit best practices limit. During her time as VP of Marketing and Communications for PMINYC, Kristen and her team have boosted the Chapter's visibility to an audience of 8,100 members and non-members alike through clear, consistent and concise messaging. Successes include an email open rate that sits at 13% above industry average and an increase in social media reach, impressions and engagement growth (since February 2023). The team's digital marketing campaigns have resulted in 8 sold-out in-person events and have doubled registrations for some virtual events. Kristen also leads the Professional Development Day 2023 team in the creation of the 1st hybrid event at this scale for the Chapter and 1st in-person PDD since 2018. She hopes everyone in the PMINYC community will join the team virtually or onsite for the all-day educational experience and 3 ½ of on-site networking this year on Friday, September 29th from 7:30am - 6:30pm: https://pminyc-pdd.zohobackstage.com/PMINYCsSymposiumPDD2023 Kristen is an avid supporter of pitbull adoption with the help of her pitbull mix (often seen in the background of Zoom calls) as well as an advocate for LGBTQ+ compassion and support on behalf of her trans daughter. She also has 30+ plants that she is positive will eventually have their own Little Shop of Horror moment.
Vision
Marketing and Communications holds immense potential for advancing the PMINYC Chapter's goals and growth. As the current VP, it is my intent that our department–in conjunction with Outreach, Programs and Professional Development–continues to drive the elevation of our organization's brand, impact and reach. By fostering open dialogue and active engagement, our project management community can thrive on shared learning experiences, networking opportunities and peer-to-peer support, empowering our members and non-members to navigate their careers with confidence. Since February 2023, our Marketing and Communications team has been able to increase our email open rate to 13% over the industry average, substantially grow our social media reach, impressions and engagement and sell out 8 in-person events in a row. This effort has contributed to a deeper and more meaningful connection with our membership and beyond of over 8,100 professionals. We can keep building on this by connecting with our community on newer social media platforms, creating a new website design and continuing to collaborate with other departments to enhance their programming. I have recently welcomed a new Director of Branding to our team to provide consistency across all channels, media, visuals and messaging by clearly defining and managing the PMINYC identity under the umbrella of PMI Global's Visual Identity Guidelines and Culture Values. Our goal is to design content that resonates with our audience: leveraging tools and platforms designed to deliver personalized experiences and making our educational and networking offerings not only relevant but essential in our ever-evolving professional landscape.
Diane Chan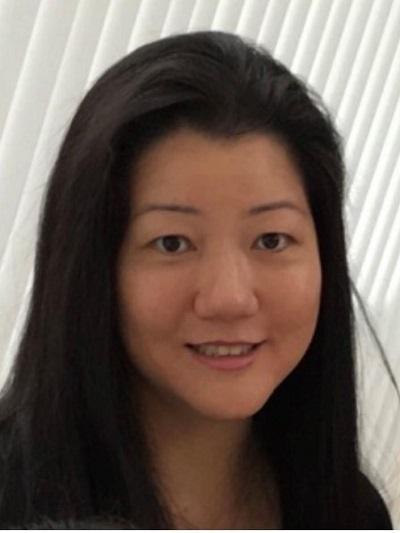 Biography
Diane Chan is Director and Sr. Group Technology Manager for a cross functional global team, Agile Transformation Lead and Corporate Engineering Learning Lead at BNY Mellon. She is a results-driven and innovative Certified PMP, Certified Scrum Master and Certified SAFe 6 Agilist with expertise in creating solutions, product roadmap and process improvements. She is known to optimize and improve technology strategy and data quality in order to maximize productivity across the business. She has held several roles in technology including developer, business analyst, project manager, program manager, help desk manager, and application manager.
Vision
Diane's vision for the PMINYC Community Outreach department is to create a diverse and inclusive program that will reach individuals starting from ages 5 to 75. She's passionate in working with the leadership team to advance the practice and profession of project management through local community events and partnerships. Her goal is to develop a strategic plan alongside the leaders within the Academic Outreach, Corporate Outreach, and Community Service Outreach teams to bring memorable and value-added events to the PMINYC community. Her volunteers are engaged PMINYC members.
Vice President of Technology 
Biography
Christopher Joseph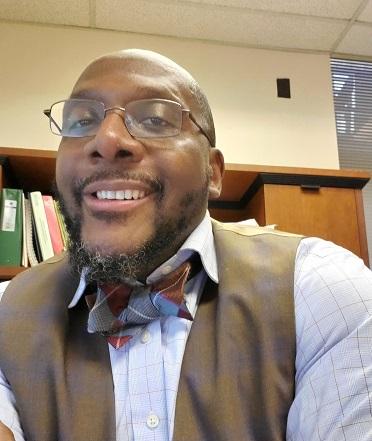 Biography
Christopher Joseph is currently a Director for a City Agency where he manages a customer operations department and acts as a system liaison, for 2 departments for the last 14 years of his career. He has spent most of his career focused on system integration projects, user acceptance testing and Help Desk tasks. Christopher is a seasoned client services professional with 30+ years' experience in progressive management positions at various levels in banking/finance, non-profit and civil service (local government). He possesses strong knowledge of automated systems and mainframe technology solutions with emphasis on business programming, software application, and hardware environments. Areas of expertise include corporate client services (covering investment portfolio, custody, and cash management systems with demonstrated ability to communicate, manage stakeholder expectations, and produce successful results. Christopher has an MBA from Metropolitan College of New York and a programming certificate from the Chubb Institute. Christopher obtained his PMP in 2019 and he is a certified Security and Cybersecurity Analyst, ITIL 4 Strategist and Amazon Web Service Solutions Architect Associate. 
Vision 
My goal is to continue developing the technology team into a fully collaborative service department with a focus on our internal customers (Marketing/Communication, Membership, Professional Development, etc.) Three of the initial projects the technology team will undertake: Security Awareness Training -Moves our chapter into a new phase of a matured organization by ensuring our volunteers know potential risks and understand cyber related exposures. User-Friendly front-end portal- For all volunteers to increase visibility and centralize data which ultimately eases how we work and expedites how we serve our end customers(membership). Also providing a more collaborative workflow for the chapter. Data Retention and Archival-Devise and implement a clearly defined data retention process coinciding with the new front end. Throughout my 30-year career, have obtained extensive knowledge managing an internal Help Desk, working with internal systems teams to establish test plans and triage user community issues with our external vendors, worked with various stakeholders on system integration projects. I would like to bring my ability to team build and empower the technology team and thus assist the chapter overall. I am often challenged professionally with eliminating silos, and I firmly believe they hinder processes and growth for any organization. We all are here to enhance PMINYC and provide improved services for our colleagues the chapter members where possible. Ideally, technology should harden our systems, protect our assets (on premise and off), review trends and identify digital transformation/automation opportunities where feasible. 
Vice President of Administration and Operations
NO CANDIDATES
NO CANDIDATES
Vice President of Programs 
NO CANDIDATES
Nomination & Election Milestones
| | |
| --- | --- |
| August 17, 2023    | Nominations Open |
| August  25, 2023  | Nominations Close |
| October 15, 2023  | Voting begins |
| October 28, 2023 | Voting ends |
| November 20, 2023 | Announce results |
| January 1, 2024  | New terms begin |
Sign in to https://my.pmi.org/profile/personal and ensure that your email address is up to date. Your profile email address will apply for all communications regarding the election, including distribution of electronic ballots and auditing of election results.