<< Back to Calendar
Diversity Equity & Inclusion SIG Celebrates Int'l Women's Day (Hybrid)
Diversity, Equity & Inclusion Special Interest Group (SIG) Celebrates International Women's Day
Pivot! Reflecting on and Resetting Your Career at Every Stage and Every Age!
Feeling ready to pivot into your next chapter but not sure how to take the first step? Please join the PMINYC Chapter for a conversation and networking event designed for you. Regardless of whether your shift is personal or professional, join an empowered community of like-minded professionals to explore what a pivot looks like among those doing it now and those who've done it. Whether into a different role, new responsibilities, leadership, personal goals, life-shifts, or heading in a whole new direction - the next chapter of your story will be the best yet!

Network over drinks and hors d'oeuvres, followed by a talk with guest speaker, Patricia David, former Chief Diversity Officer at JPMorgan Chase, and Author of "The 'Her'Story of Davidisms: My Straight-Shooting Answers to 30 Years of Career Questions People Have Asked Me".

All in-person attendees will automatically be entered into our raffle to win free signed copies of Patricia David's book! Patricia will also be holding a book signing after her chat.
About Patricia (Pat) David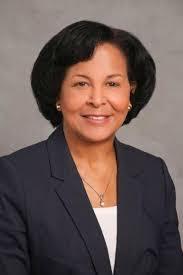 Born in Birmingham, England, Ms. David received a B.S. in Finance & Economics with a minor in Accounting from Fordham University's Gabelli School of Business in 1981. She spent thirty years in the corporate world, starting with Philip Morris and moving on to Merrill Lynch, Salomon Brothers, Citigroup, and JPMorgan Chase where she was Chief Diversity Officer.

Pat's leadership was crucial in driving firm-wide diversity & inclusion strategies at both JPMorgan and Citigroup. She has been featured/interviewed in several diversity publications and has received numerous Awards culminating in her Honorary Doctorate in Humane Letters from the Fordham Gabelli School of Business for recognition of her life's work and dedication to diversity and inclusion.
Today she is a coach, consultant, and author. She authored and published The 'Her'story of Davidisms, which is based on years of career advice she has given. It's a no-nonsense pocket ally for professionals at all levels of their careers. She continues her work in diversity & inclusion by serving on the Board of Guiding Eyes for the Blind
Who Should Attend?
We welcome everyone and hope you will come to this exciting, exclusive event! This event is targeted towards anyone interested in International Women's Day and our new Diversity, Equity & Inclusion Special Interest Group!
Date and Time
Tuesday, March 8, 2022, 6:30pm – 8:30pm
Networking and light refreshments at 6:30 PM followed by speaker at 7:00 PM.
Q&A and book signing to follow.
Zoom broadcast begins at 7:00 PM
Venue Details
Live (In-Person) Session
Arlo - SoHo
231 Hudson Street
New York, NY 10013
Virtual Session
If you cannot attend in-person, you can register to view the meeting on our Zoom Meeting platform.
To register for the Virtual Session Only, click here.
Zoom Meeting details will be provided immediately upon completion of registration in the Registration Confirmation email.
If you do not receive the Registration Confirmation email, please contact Kim Beynon at kim.beynon@pminyc.org
PDUs
The Chapter will report 1 PDU in the LEADERSHIP category for those in physical attendance. Those joining via zoom can self-report
Event Admission
Admission requires advance registration. For in-person attendance, registration closes Thursday March 3, 2022.
There are NO refunds for this event once registration is complete.
Tickets
Live (In-Person)
$30 Members
$35 Guests
Virtual
$10 Members
$15 Guests
Questions?
For more information, please contact Diversity Equity Inclusion SIG Chair Kwame Flaherty or Kim Beynon
To join the PMINYC Diversity, Equity & Inclusion SIG, or just learn more, please click here.
It is no longer possible to register for this event