<< Back to Calendar
PfMP Certif. Class - 5/05/22-5/19/22)
Portfolio Management Professional  (PfMP)
Meeting Dates: 5/05/2022, 5/12/2022, 5/19/2022    1:00 PM - 5:00 PM
The PfMP Bootcamp is an intense program that has been achieving near perfect passing on the first try when utilizing the full suite of resources from PMI and PMO Advisory. To enable learning, this course applies a combination of traditional lecturing of key concepts, discussion of cases and examples, review of important artifacts, and sharing of experiences. Most importantly, this course includes access to the PfMP Exam Simulator, which contains over 1,700 questions. The values of this certification are as follows:
  •   Develop and strengthen project portfolio management knowledge and framework
  •   Be one of the few professionals (currently less than 800) with the PfMP certification
  •   Position / prepare for a senior management role by becoming an influential decision maker in allocation of resources and in making strategic investment decisions.

Who Should Attend? This certification is designed for professionals:
  •   Portfolio managers who strive to achieve a globally recognized certification
  •   PMO leaders who are managing a large number of projects and programs and pools of resources
  •   Project and program managers who are seeking greater responsibilities and rewards
  •   Financial, marketing and operational executives who work closely with project / program managers and are in a position to influence strategic decisions
  •   Up and coming project professionals who are ready to take the next leap into mid-level to upper-level management in their organization
  •   Senior project professionals who are "accidental project managers" and who have grown beyond the PMP credential.

Learning Goals: After this course, attendees should be able to:
  •   Explain the context of portfolio management in organizations
  •   Articulate the role of the portfolio manager and the key challenges
  •   Describe and analyze the key processes, knowledge areas, and key activities
  •   Re-shape your experiences to conform with PMI's approach to portfolio management
•   Attain key portfolio management tools to strengthen your ability to address scenario-based questions
Te Wu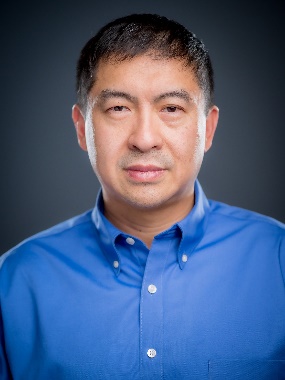 Te Wu is CEO of PMO Advisory LLC, a management consulting firm that specializes in Strategic Business Execution including portfolio, program, and project management. He is also a business school professor at Montclair State University. Te has more than 20 years of experience in management consulting, having worked with industry leaders such as KPMG, Accenture, Oracle, Kraft, Standard and Poor's, Chase Bank, LexisNexis, Lumina Foundation, and Weill Cornell.

As a college professor at Montclair State University, Stevens Institute, and Touro Graduate School of Business, Te is teaching international business, organization change, and project management for the past 13 years. Te is one of few, estimated at less than 50 in the world, professionals certified in Portfolio (PfMP)®, Program (PgMP)®, Project Management (PMP)®, and Risk Management (PMI-RMP)®. He is also a researcher, author, speaker, and board member of three education institutions.
(1) PDU's - 12 earned from attending the class and 6 from the PfMP Exam Simulator.
(2) This offering includes a 30 day support package, which includes access to re-attending a similar class, an exam simulator, post course Q&A and access to a recording. Extensions to a 365 day support package and PfMP detailed application review can be discussed separately with PMO Advisory.
(3) If a class is canceled due to insufficient registrations, the registrant will have the option of a refund or transfer registration to a different PfMP class.
Registration fees, less a non-refundable $10 processing charge, are refundable if cancellation is received by date registration closes. There are no refunds thereafter.
To request a refund, send email to VPEducation@pminyc.org and provide the Order # and Event Start Date
Tickets
$950.00 Member Tickets
$850.00 Early bird rate until April 1
$1,050.00 Non-member ticket
$950.00 Early bird rate until April 1
$850.00 All PMINYC Volunteers
$750.00 Early bird rate until April 1
It is no longer possible to register for this event