<< Back to Calendar
CAPM Certif. Class - (6/20/22-7/01/22)
Schedule     Days: Monday to Friday          Dates: 6/20/22 - 7/01/22          Time: 08:00 PM - 10:30 PM                      Since its introduction in 2003, the Certified Associate in Project Management® has opened the door to an exciting career in project management for nearly 27,000 people. Attaining the entry-level CAPM certification shows your capability to work as part of a project team, with demonstrable knowledge of project management best practices. The CAPM certification ensures that the certified individual has the fundamental knowledge of project management and its associated processes. This certification is valid across industries and is recognized worldwide.
Who Should Attend?
• All entry level project practitioners who aim to be project managers and would like to
  distinguish themselves in an increasingly competitive job market.
• Active project managers who would like to eventually pursue their PMP credential but lack
  the necessary 3+ years of work experience.
• Anyone who wants to learn the fundamentals and terminology of project management.
Learning Goals: The course objectives for attendees are:
• Prepare to pass the CAPM exam while completing the required 23 contact hours
• Decipher PMBOK® Guide processes, knowledge areas, and principles
• Identify significant steps of the project life cycle
• Examine the PMBOK® Guide tools and techniques for exam success
• Become familiar with the concepts and methodologies outlined in the PMBOK® Guide
• Gain confidence with CAPM exam sample questions and answers
• Understanding of the CAPM exam application process
• Develop an effective study plan to help you prepare for your CAPM exam
Key features include:
• 24 hours of real-time instruction (fulfilling the CAPM educational requirement of 23 hours
• 20+ hours of videos, across 70+ video clips (combined with the above, exceeding the
   PMP educational requirement of 35 hours
• 2,400+ practice questions in the CAPM Exam Simulator
(1) This offering includes a 30-day support package, which includes access to re-attending a
      similar class, an exam simulator, post course Q&A and access to a recording. Extensions
      to a 365 day support package can be discussed separately with PMO Advisory.
(2) If a class is canceled due to insufficient registrations, the registrant will have the option of
      a refund or transfer registration to a different CAPM class.
Seif Sekalala (Ph.D., CAPM)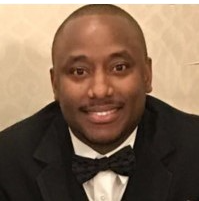 Seif is a conscientious and creative project-manager and communication-studies researcher with experience in IT-operations, college teaching, social-scientific research, and business-professional communications and writing.
As of late 2021, he is a project-manager with Code For Philly's PHLASK-app project, which helps Philadelphians access free clean water, and free or affordable food, restrooms, and foliage. He is also the principal project-manager and head of global communications (ad-interim) of Morgenthau Stirling, a foreign direct investment advisory agency. Previously, Dr. Sekalala has worked on highly impactful projects such as: a publication on the new roles of social-media in health-communication strategies, initiatives for improving Latino-community quality of life in Sussex county, Delaware, and troubleshooting the problem of homelessness in Delaware.
He earned his Ph.D. in Communication, Culture, and Media from Drexel University (Philadelphia), and his Bachelors (English-Writing) and Masters (Communication-Studies) from Kean University, Union, NJ.
Tickets
$400.00 Member Tickets
$350.00 Early bird rate until May 20
$450.00 Non-member ticket
$400.00 Early bird rate until May 20
$300.00 All PMINYC Volunteers
$250.00 Early bird rate until May 20
It is no longer possible to register for this event