<< Back to Calendar
Chapter Meeting: What Big Data and AI Means for Your Projects
Presentation Topic:  What Big Data and Artificial Intelligence Means for Your Projects
Speaker:  George H. Bridges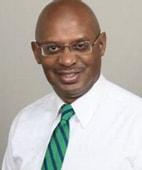 George is a Director of Business Analysis with more than 25 years of experience in business systems analysis, business process modeling, operations research and Information Technology. George teaches business analysis and project
management to hundreds of seminar and class participants every year. He has participated in the analysis and development of business systems for major corporations, such as Ford Motor Company, Unisys Corporations, and for a large church in the Metropolitan Detroit.
George earned a BA in Mathematics from the University of Florida, and a MS in Industrial and Systems Engineering. He is currently a candidate for Doctor of Management in Information Technology at Lawrence Technological University. George resides in Pensacola, Florida.
Presentation Overview
Big data refers to datasets whose size is beyond the ability of typical database software tools. Data
Analytics is the application of software to derive information or meaning from data. Artificial intelligence
(AI), is the ability of a digital computer or computer-controlled robot to perform tasks commonly
associated with intelligent beings. The term is frequently applied to the project of developing systems
endowed with the intellectual processes characteristic of humans, such as the ability to reason, discover
meaning, generalize, or learn from past experience.
In this webinar we will discuss Big Data and AI and how they will be applied to projects and project
management. Both Big Data and AI will impact the 10 knowledge areas and 5 process groups in new ways
that are both known and unknown in the current practice of project management. We will explore how Big
Data and AI will drive more accurate and actionable project decisions. Lastly, we will discuss emerging
trends for Big Data and AI that will impact the project management profession.
Learning Objectives:
Introduction to Big Data and AI
What is Big Data
What is AI
Why is Knowledge of Big Data and AI Important for the Project Manager
How Will Big Data and AI Affect Your Projects
How Big Data and AI Will Impact the Ten Knowledge Areas of the PMBOK
How Big Data and AI Will Impact the Five Process Groups of the PMBOK
Ways to Plan, Monitor and Execute Your Projects with Big Data and AI
Top Seven Trends for Big Data and AI
Meeting Agenda
6:15 PM to 6:30 PM     Informal Networking / Open Mic
6:30 PM to 6:35 PM     Welcome and Introduction
6:35 PM to 7:30 PM     Presentation by George Bridges
7:30 PM to 7:45 PM     Q & A
7:45 PM to 8:00 PM     Final Notes
Venue Details
The March Chapter Meeting will be hosted virtually on Zoom. The meeting will NOT be recorded.
Zoom Meeting details will be provided immediately upon completion of registration in the Registration Confirmation email.
If you do not receive the Registration Confirmation email, please contact Jim Boland at james.boland@pminyc.org.
Payment Policy
There are NO refunds for this event once registration is complete. There are NO refunds for cancellations or no-shows.
It is no longer possible to register for this event