<< Back to Calendar
PMINYC Spring Volunteer Appreciation
PMINYC Spring Volunteer Appreciation
Tuesday, March 15th, 2022
6:30 PM to 8:00 PM
Virtual – Zoom link will be sent to registrants in the confirmation email.
Topic: A big THANK YOU to all of our PMINYC Volunteers!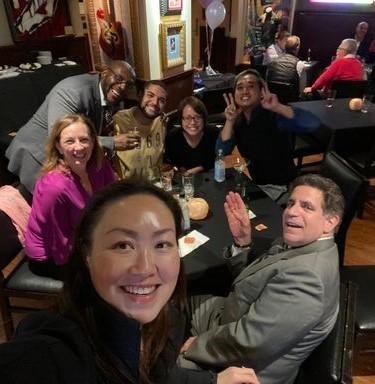 PMINYC is 100% run by volunteers. Volunteers make everything happen! We rely on volunteers and appreciate everything they do to help our chapter to run.
Join us for networking, meet the new VPs and learn our chapter's strategy plans for 2022. Plus, we'll have a raffle! We want to thank our volunteers for their service and hear what they want to optimize the volunteer experience. We rely on your feedback to continually improve our chapter.
Meeting Agenda:
6:15 PM to 6:30 PM – Admittance and ongoing breakout networking rooms
6:45 PM to 7:30 PM – Introductions of our board members and strategy planning for 2022
7:30 PM to 7:45 PM – Volunteer questions and feedback
7:45 PM to 7:50 PM – Gift raffle
7:50 PM to 8:00 PM – End remarks and additional questions
PDUs:
All PDUs for this event are self-report. The PMI NYC Chapter will support .75 PDUs for credentialed PMI holders under the "Strategic" category and .25 PDUs in the "Technical" category.
Registration and Meeting Details: 
This meeting will be conducted as a webinar using Zoom.
Registration closes on Monday, March 14th at 12:00 PM EST.
If you do not receive the Zoom Link details by Monday, March 14th by 9:00 PM EST, please contact PMINYC Volunteer Relations at Volunteering@pminyc.org
Make sure to check your spam/junk folders in case the link bypasses your inbox. 
Tickets:
$100.00, Use Volunteer Promo to get full $100.00 discount
It is no longer possible to register for this event