CSPO Certif. Class - (11/29/22-12/02/22)
Meeting Day, Date, Time
CSPO - Meeting Day, Date, Time
Days:              Tuesday to Friday
Dates:            11/29/2022 - 12/02/2022
Time:              01:00 PM - 05:00 PM
Location - Live Virtual: URL will be emailed to paid registrants after registration closes:
| | | |
| --- | --- | --- |
|  Category |  Early Bird Price | Regular Price |
| Member | $800 | $875 |
| Non-Member | $850 | $925 |
| All PMINYC Volunteers | $725 | $800 |
Description: In working toward creating an agile culture, it's about finding the right path and support. One role that will be influential in your transformation is the product owner. This course provides product owners the foundational tools and knowledge to master the responsibilities of product ownership.

Learning Objectives: You'll leave the course with in-depth, practical knowledge of the product owner's role in agile product development using the scrum framework, including:
   • Overview of agile principles and scrum roles, artifacts, and events
   • Establishing business cases, product strategy, and product goals
   • Identifying opportunities based on feasibility, usability, and value
   • Understanding customers and users through journey and empathy maps, as well as personas
   • How to effectively interview customers to define needs
   • Applying the scientific method to product discovery and testing assumptions
   • Visualizing product roadmaps to assess collaboration needs & identify dependencies & gaps
   • Managing and prioritizing product backlogs to deliver better ROI
   • Mapping user experiences
   • Creating customer-centric purpose-driven user stories that highlight product requirements
   • Responding to challenges in scrum transitions

Who Should Attend?
   • Product managers and business analysts
   • Project managers and quality assurance staff
   • Executive, client, and management roles
   • Project and product team members
   • Anyone who works on a scrum team

Speaker Bio - Steve Ostermiller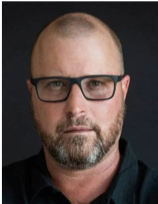 Steve Ostermiller is a trainer, coach, and mentor helping organizations evolve to maximize business value and minimize risk through lean and agile principles and practices. He facilitates Platinum Edge's agile transformation engagements through assessment, recruiting, training, embedded coaching and mentoring.
Steve's expertise comes from nearly 20 years of successes and failures as project manager, product manager, operations executive, scrum master, agile coach, trainer and consultant. He has become a thought leader and contributor as:
   • Co-author of Agile Project Management For
     Dummies, published by Wiley & Sons
   • Founder and executive director of Utah Agile -
     committed to increasing agility for Utah businesses,
     technology and people
   • Advisory board: Ensign College project mgt program
   • Agile speaker: local & regional industry conferences

Knowing that one size does not fit all, Steve takes a pragmatic approach to helping organizations optimize value delivered to their customers and minimize organizational chaos and confusion through portfolio prioritization, progress exposure, waste minimization and simplification.
OTHERS
Cancellation Policy

Registration fees, less a non-refundable $10 processing charge, are refundable if cancellation is received by noon on the date registration closes. There are no refunds thereafter.

Refund

To request a refund, send email to VPEducation@pminyc.org and provide the Order # and Event Start Date

Photo and video policy

PDU's earned

Attendees self-report 16 PDU's
(8 Technical; 5 Leadership; 3 Strategic)
It is no longer possible to register for this event