<< Back to Calendar
Mentoring Workshop – "Mentors, Be Slow to Give Advice"
The best advice on giving advice is: don't! 
Date and Time
Wednesday, September 14, 2022, 5:45 PM-7:30 PM EST
Location
This will be a virtual event. Registered participants will receive Zoom details for the live webinar.
Agenda
5:45-6:00 PM - Networking
6:00-7:00 PM - Workshop
7:00-7:30 PM - Q & A
What You Will Learn
All the current expert advice on giving advice is don't! Of course, it is easy to argue that people seek a mentor because they want advice, and while that may be true, giving advice is the least helpful thing you can do for them.
Not giving advice is hard because as a project leader, you're naturally action-oriented. Your work requires you to solve problems, come up with solutions quickly, and make decisions. You're used to directing or organizing others, but mentoring takes a different approach.
It's not that mentors never give advice, but the best ones make it a last resort.
In this session, internationally recognized mentoring specialist Ann Rolfe will share:
Ten reasons not to give advice

What to do instead

When you must give advice, how to do it well
Who Should Attend
This workshop is designed for PMINYC mentors. (If you are interested in becoming a mentor, please go to www.pminyc.org/mentoring and complete the mentoring application, or write to us at mentoring@pminyc.org.)
Workshop Leader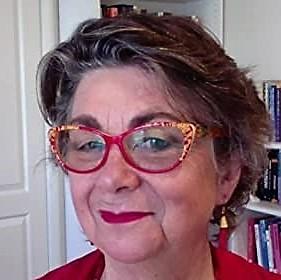 Ann Rolfe is the author of Mentoring Mindset Skills and Tools 4th Edition, The Mentor's Toolkit for Career Conversations, and Advanced Mentoring Skills: Taking Your Conversations to the Next Level, and other books. A UK-born Australian, Anne lives in a small town on the east coast of Australia, at the edge of the Pacific Ocean. 
Now retired, Ann was a trainer, consultant, and coach. Before 2022, she spent over 30 years helping organizations to set up and run mentoring programs, train mentors and mentees, and provide career development. She is now devoted to making accessible her life's work in mentoring, career, and strengths-based development through her books and webinars.
PDUs
PMI-certified participants will earn 1.5 Power Skills PDUs. https://www.pmi.org/certifications/certification-resources/maintain/earn-pdus/plan-development-talent-triangle 
Event Admission
Admission requires advance registration.
Tickets
 $0.00 Active PMINYC Mentors
$10.00 PMINYC Members
 $5.00 PMINYC Members - early bird rate before September 7
$15.00 Non-Members
$10.00 Non-Members - early bird rate before September 7
Questions?
For event information, please contact Jack Davis, Director of Mentoring Programs, at jack.davis@pminyc.org.
To join the PMINYC Mentoring Program, please follow the instructions on our Mentoring Program web page or write to us at mentoring@pminyc.org.
It is no longer possible to register for this event