<< Back to Calendar
PDU in the Park
This event is open to all PMINYC members
Walk Info:
We will meet streetside at the entrance of the South Ferry 1 train on Saturday, September 24th at 11:00 am.
Once we gather at the SeaGlass Carousel, this will be a liesurely walk through beautiful Battery Park. Frank Saladis will give a lecture on a Strategic aspect of project management worth 1 PDU.
Please feel free to bring your own water and a snack. Rain date: October 1st.
This is a dog-friendly park. All dogs must be leashed at all times. Please bring provisions for your pooch and be prepared to pick up after them. Best practice is to plan for pack-in, pack-out.
Agenda:
1. Review of PMI Talent Triangle - Business acumen, Ways of working, Power skills
2. Session Focus - Business acumen: Strategic Planning
3. Introductions - Brief introduction by each attendee
4. Top Down and Bottom up strategic planning
5. Strategies for Turbulent Times - A new Model: Harvard Business Review Sept -Oct 2022
6. Open discussion
About the speaker:

Frank P. Saladis, PMP, PMI Fellow is a Consultant, Instructor, a motivational speaker
and an author within the discipline of project management. He holds a Masters Certificate in Commercial Project Management from GWU and is a graduate of the Project Management Institute Leadership Masters Class. He has held several positions within PMI including President of the NYC Chapter, President of the Assembly of Chapter Presidents and Chair of the Education and Training SIG. He is the author of 12 published books and is the originator of International Project Management Day. Mr. Saladis was recognized as PMI Person of the Year in 2006, PMI Fellow in 2013 and received the PMI Distinguished Contribution Award in October 2015. He is currently a contributing trainer for PMI ® Training, formally Seminars World, and is serving as the president of the PMI NYC chapter.
About the Walk Leader: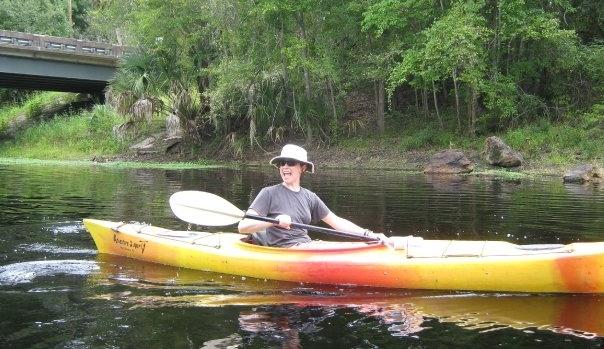 Jennifer Ruda, PMP, is an avid runner, hiker, kayaker, camper, and is currently learning how to sail. (and learning boat repair - there is always boat repair) A member of the Inwood Canoe Club, she is an ACA-certified Level 1 paddler and aspires to get her instructor's certificate within the next year. Jennifer currently serves as our chapter's VP of Membership.
It is no longer possible to register for this event