<< Back to Calendar
CANCELLED, SORRY "Ask Me Anything" with Michele Grant, PMINYC VP Admin/Ops
Event Title
Ask me Anything with PMINYC VP Admin/Ops Michele Grant
Date and Time
Wednesday, August 10, 2022, 5:30-6:00 PM EDT
Location
This will be a virtual event. Registered participants will receive Zoom details instantly. 
Agenda
5:30-5:45 PM - Interview with Michele
5:45-6:00 PM - Your questions for Michele
What You Will Learn
You will learn all about being VP Admin/Ops for PMINYC, the duties of the office, its challenges, and its benefits for your career and leadership development. 
Who Should Attend
This workshop is for PMINYC members, especially active volunteers who are considering running for office and want to learn more.
Guest
Michele Grant, PMINYC VP Admin/Ops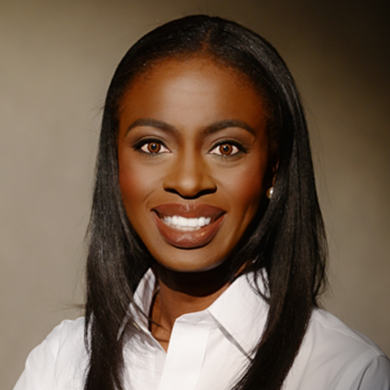 Michele Grant is an experienced certified Project Management Professional (PMP®), Certified Scrum Master (CSM®), Certified Scrum Product Owner (CSPO®), and Certified PROSCI® ADKAR Change Management Professional with a demonstrated history of managing and delivering successful complex, multi-million-dollar initiatives for Fortune 500 enterprises across the finance, banking, media and entertainment, government, and luxury retail industries. Recognized for providing executive program leadership to cross-functional, multi-national teams and enabling clients to consistently achieve exceptional outcomes. Skilled at leveraging best and emerging practices to create value-added programs and achieve corporate goals and objectives through strategic and tactical leadership, effective planning, team collaboration, relationship building, robust change management to accelerate adoption, exceptional communications, and sound risk management.
Moderator
Derrick Samuels, Ph.D.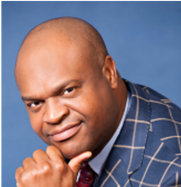 Dr. Derrick Samuels, PMINYC Nominations & Elections Committee Member, is the 'Voice against Stagnation', addressing more than 150,000 people worldwide each year. Dr. Derrick, the Founder and President of Derrick Samuels Leadership Institute (DLSI) and, CGI and; the host of 'Evening with Dr. Derrick', holds the keys to wisdom that will help you circumnavigate the pull of mediocrity, the temptation to do "just enough," or to settle for a life less than the best. As a highly passionate speaker, highly regarded business consultant, author, professor, and transformational leader, he embodies the skill, integrity, vision, and drive to be one of the most prominent inspiring thought leaders.
PDUs
No PDUs for this event.
Free Admission
Admission does require advance registration. FREE (no charge).
Questions?
For event information, please write to the PMINYC Nominations & Elections Committee at election@pminyc.org. 
It is no longer possible to register for this event