PgMP Cert. Class (11/7-11/21/23)
Program Management Professional (PgMP)®
SCHEDULE
PgMP 5 - Meeting Day, Date, Time
Day(s):                         Tuesdays
Meeting Date(s):        11/07/2023,  11/14/2023,  11/21/2023
Start Time:                  06:00 PM
End Time:                   10:00 PM
TICKETS
| | | |
| --- | --- | --- |
|                                                                       Category                              | Early Bird Pricing (Before 10/6/2023) | Regular Pricing |
| Member Tickets  | $950 | $975 |
| Non-Member Tickets  | $1,100 | $1,125 |
| All PMINYC Volunteer Tickets  | $850 | $875 |
EVENT DESCRIPTION
This PgMP Boot Camp is an intense program that has been achieving near perfect passing on the first try. This certification is designed for professionals who strive to reach higher in project management and lead larger and more complex programs. To enable learning, this course applies a combination of traditional lecturing of key concepts, discussion of cases and examples, review of important artifacts, and sharing of experiences. Most importantly, this course includes access to the PgMP Exam Simulator, which contains over 1,800 questions. The values of this certification are as follows:
   •   Develop and strengthen program management knowledge and framework
   •   Be a member of a group of professionals numbering around 3,000 worldwide who hold
        the PgMP certification
   •   Position and prepare for leading large and complex projects and programs
   •   Attain a senior role at the top of the technical project management professional ladder

Who Should Attend?
   •   Program managers who strive to achieve a globally recognized certification
   •   Senior project managers and directors who are leading large and complex initiatives
   •   Project and program managers who are seeking greater responsibilities and rewards
   •   PMO managers who are managing large projects with the imperative of developing a
        more program perspective
   •   Up and coming project professionals who are ready to take the next leap into the reign of
          larger and more complex projects
   •   Senior project operational professionals who are "accidental project managers" and who
        have grown beyond the PMP credential, and are involved in leading and operating
        transformative projects and programs in their organizations.
 
Learning Goals: After this course, attendees should be able to:
   •   Pass the PgMP Exam on the first try (99% first-time pass rate for those who utilize the full
        suite of resources from PMI and PMO Advisory to ensure success
   •   Explain the context of program management in organizations
   •   Articulate the role of the program manager and the key challenges
   •   Describe and analyze the key processes, knowledge areas, and key activities
   •   Re-shape your experiences to conform with PMI's approach to program management
   •   Apply key program management tools to strengthen your ability to address scenario-
        based questions.
 
SPEAKER BIO - Michael Otero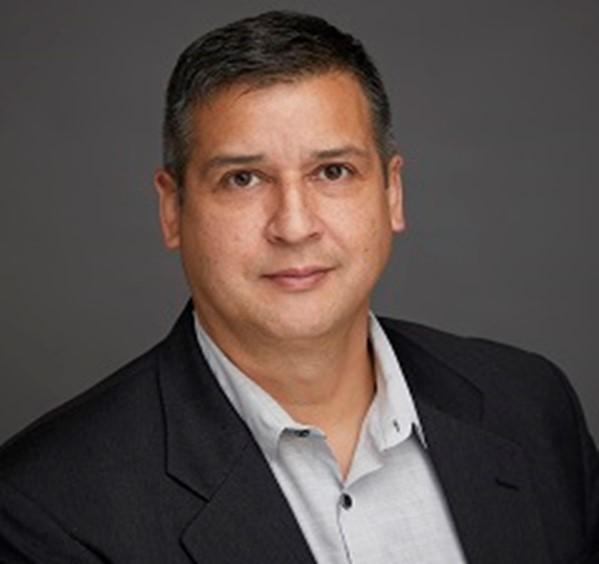 Mike Otero is a certified Portfolio Management (PfMP)®, Program Management (PgMP)®, Project Management (PMP)®, Agile Project Management (PMI-ACP)® and Lean Six Sigma (Verizon) Professional.  

As a strategic thinker, Mike has simplified and operationalized complex initiatives with expertise in strategy ideation and execution in the domains of Wireless, Telecom, Customer Experience, eCommerce, Omni/Multi-Channel, Sales and Marketing, Zero Based Budgeting and Pharma domains. Mike is an effective communicator across all executive (CxO) levels, globally and domestically. He has extensive knowledge and experience in program, project lifecycles, and new product development. Mike is adept at navigating global, compliance, and heavily regulated landscapes and has delivered dozens of programs ranging from $10M - $500M for Fortune 50 enterprises.

Mike has an MBA from Centenary University with a concentration in Management, a Bachelor's degree in Psychology and pre-Law from Montclair State University and has completed several Strategy Programs from Cornell University in addition to training from George Washington University for Project Management and UT Dallas for Program Management.
 

Cancellation Policy

Registration fees, less a non-refundable $10 processing charge, are refundable if cancellation is received by noon on the date registration closes. There are no refunds thereafter.

Refund

To request a refund, send email to VPEducation@pminyc.org and provide the Order # and Event Start Date

Photo and video policy

PDU's earned

Attendees can self-report 18 PDU's
(Way of Working = 14; Business Acumen = 2; Power Skills = 2)
It is no longer possible to register for this event