PMO Roundtable: Transforming Proj. Meetings with AI
PMO Roundtable: Transforming Project Meetings with AI
Meeting Day, Date, Time
Day(s):                         Tuesday
Meeting Date(s):        November 15, 2022
Start Time:                  5:30 PM
End Time:                    7:30 PM
Event Details
How much of your time is wasted in unproductive meetings?   Meetings occur more frequently than ever. Most only pick up a fraction of what is said. Most information is lost or soon forgotten.
Time wasted in unproductive meetings hamper productivity. Being heads down taking notes means you aren't heads up in the discussion. 

Are you suffering from meeting exhaustion?  Would you rather be leading the meeting or minuting the meeting?  Join us to see how AI can help transform your project meetings.  Capabilities enabled by artificial intelligence and machine learning are entering the lives of those managing projects, those involved in project/program teams, and those overseeing project offices. Hear how Sembly AI is focused on improving the way meetings and conversations are captured and summarized to create efficiencies that allow individuals to remain focused on outcomes.

This will be an exciting meeting. See you there!
Speaker Bio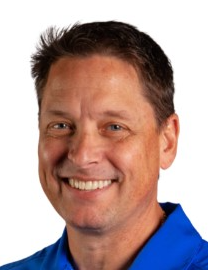 Kurt Foehl (EVP, Sembly AI) who has spent the last 20+ years working in the areas of project, program, portfolio and transformation management. A leader focused on helping teams better collaborate, share insights, run more efficient and effective meetings, and make the best use of their time to deliver uncommon business outcomes.
Other Details
| | |
| --- | --- |
| Refund  | There are no refunds for this event. |
| Photo and video policy | Please review our photo and video policy here |
| Go / No Go Date | 11/14/2022 |
| PDUs earned | 1.5 Ways of Working PDUs will be submitted for registered meeting attendeess by PMINYC if you are a PMI member in good standing. |
It is no longer possible to register for this event