Hybrid Proj. Mgt. (2/24/23-2/25/23)
EVENT TITLE:Hybrid Project Management
Schedule
Meeting Day, Date, Time
Day(s):                         Friday and Saturday
Meeting Date(s):         02/24/2023 - 02/25/2023
Day / Time:       Friday         9:00 AM - 5:00 PM
                          Saturday     9:00 AM - 5:00 PM
Prices
| | | |
| --- | --- | --- |
|   |  Early Bird Price | Regular Price |
| Member | $550 | $650 |
| Non-Member | $650 | $750 |
| All PMINYC Volunteers | $500 | $600 |
DESCRIPTION, and DETAILS
Abstract:
This is a two-day class with interactive workshops, and is currently being delivered virtually. The class is built around key concepts established in the book "Hybrid Project Management: Using Agile with Traditional PM Methodologies to Succeed on Modern Projects" written by Mark Tolbert and Susan Parente.


Background: Compared to a few decades ago, companies today are faced with a much more challenging environment providing successful products and solutions for their customers. They are dealing with global competition, very rapid change in technologies, and tremendous volatility in economic conditions.  As project managers, we are helping our companies survive in this difficult landscape. We are "agents of change" and "drivers of change." The most important project management methodology today that will help us deal with this change and this volatility is Agile. However, no one process or project management methodology fits all situations! Agile is not a panacea for all projects. Many times, our projects are large enough and complex enough that some parts of the project are best suited to using a predictive planning approach, and other parts are more suited to using Agile. Therefore, a hybrid approach that mixes the traditional, waterfall approach with Agile is really required in many situations today.
 
This virtual class with numerous interactive workshops will explore ways that we can successfully use Agile approaches with the Traditional Predictive Planning approach. We will also explore how
Hybrid and Agile help us solve key risks all project managers are facing today, and also how we can successfully run Virtual Hybrid / Agile projects.
Key risks we will explore in this course are:
1. Poor Scope definition – (the #1 risk on projects)! This usually stems from doing the
          gathering process poorly: missing requirements; misunderstanding requirements;
          misunderstanding the complexity of requirements;  missing key stakeholders and not
          obtaining their requirements.  
2. Impossible constraints starting out, and instances where the customer / sponsor wants 
          assurances these constraints will be met.  
3. Allowing "Half-Baked Ideas" to survive.
4. Poor communication.
Course Outline:
   • Overview of 3 Methodologies (Waterfall, Agile, Hybrid)
   • How Do We Make Hybrid Work?
   • Virtual Agile Teams
   • Agile and Risk Management
   • Agile Estimation Techniques
   • Agile Prioritization Techniques
   • Agile Collaboration Games
   • What is the Agile Culture?
SPEAKER BIO
Susan Parente, PMP, PMI-RMP, PMI-ACP, CSM
Mark Tolbert, PMP, PMI-ACP
Susan Parente is a project engineer, consultant, speaker, author, professor, and mentor who leads large complex IT software implementation projects, and the establishment of Enterprise PMOs. She has 27+ years of experience leading software and business development projects in the private and public sectors, including a decade of experience implementing IT projects for the DoD and other federal government agencies.
Mrs. Parente is an Associate Professor at Post University, Adjunct at Montclair State University, and Instructor at University of Virginia. She is a Principal Consultant at S3 Technologies, LLC. She has co-authored 2 books; one on global Risk Management best practices, called "Global Hot Spots: How Project and Enterprise Risk Management Practices Drive Business Results Around the World", the other on Hybrid Agile, called "Hybrid Project Management: Using Agile with Traditional PM Methodologies to Succeed on Modern Projects".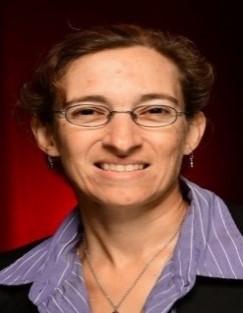 Mark Tolbert has over 30 years of experience in I.T., including 27 years at Hewlett-Packard, where he successfully managed support programs and projects within HP Services from 1994 through 2007.

Mark earned his PMP in 1995 and earned the PMI-ACP certification in 2015. Mark and has been very active in the Washington, DC PMI chapter for the past 25 years. He has
served on a number of board positions for the chapter. Mark served as Trustee of the Chapter from 2009 through 2013. 

Mark is very passionate about project management, and believes adopting the best project management practices and skills is crucial to the success of enterprises today.

Mark is a long time resident of Northern Virginia, and currently lives in Annandale with his wife Linda.

| | |
| --- | --- |
|  Cancellation Policy | Registration fees, less a non-refundable $10 processing charge, are refundable if cancellation is received by noon on the registration deadline of 02/17/2023. |
| Refund wording | To request a refund, send email to VPEducation@pminyc.org and provide the Order # and Event Start Date |
| Photo and video policy | Please review our photo and video policy here |
| Go / No Go Date | 2/20/2023 |
| PDU's earned | Attendees self report 14 PDU's (7 Way of Working, 4 Power Skills and 3 Business Acumen) |
It is no longer possible to register for this event