Chg Mgt Boot Camp (2/21-2/24/23)
Change Management Boot Camp
Using a case study and the ACMP Change Standard as a foundation, participants learn how to successfully plan and execute organizational change including:
- How to apply behavior to trigger, action and reinforce change
- How to mitigate manage change risks such as readiness, resistance, saturation
- How to plan for and measure change adoption, proficiency and sustainment.
Participants gain:
- 22.5 credits for the full CCMP™ educational requirement
- Coach Education 12 hours Core Competencies , 10 hours Resource Development
- Over 20 change tools including a CCMP™ Quick Reference Guide
- Access to a microsite to co create learning before, during and after the boot camp
- Digital, Verifiable Completion Badge
- Open invitation to Cohort Connection to reinforce learning and best practices from
the boot camp and make new connections.
NOTE: This course is designed to teach practical, put into use immediately change skills with the ACMP Change Standard as a foundation*. The course is NOT intended to solely be a study course for the CCMP™ Exam!
What You Will Learn
- Define and Articulate the Benefits of Change Management
- Analyze, Quantify and Visualize Change Impact at the Project and Portfolio Level
- Identify and Analyze People Impacted by Change
- Understand How to Leverage People Leaders and Champions to Drive Change
- Identify the Role Behavior Plays in Change and How to Leverage Behavior
- Communicate Effectively for Change
- Identify and Manage Common People and Change Risks
- Develop Strategies to Mitigate Change Resistance
- Assess and Make People More Ready for Change
- Demonstrate How to Understand and Minimize Change Saturation
- Execute Change for Success
- Support Ongoing Sustainment of Change
Michelle Yanahan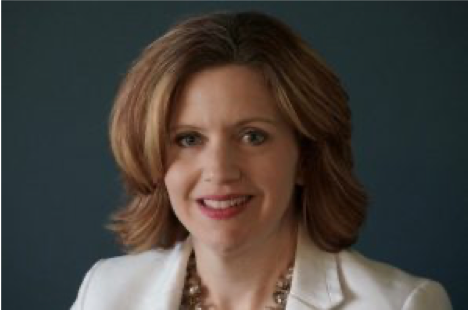 Michelle Yanahan, Principal and Owner of ChangeFit 360, is a passionate organizational change management strategist and thought leader with proven expertise in executing change management programs that enhance and grow organizational change management as a strategic business competency.
Michelle has 20+ years progressive business experience in leadership roles in operations, change management, IT execution and project management office (PMO).
Michelle holds a Masters in Organizational Behavior as well as CCMP & Prosci ADKAR change management certifications.
Michelle has been a featured presenter and contributor for numerous professional organizations including ACMP, ATD, PMI and SHRM. ChangeFit 360 has been recognized by both ACMP, ICF and SHRM as a qualified education provider in support of their professional certifications and is proud to hold a >90% customer and training participant satisfaction rate.
Tools & Assessments You Receive Include:
- Change and Stakeholder Impact Assessments
- Change Strategy and Plan
- Communication Plan and Change Techniques
- Change Sponsor and Leader Guides
- Change Champion Support Materials
- Change Calculators: Measure/Visualize Change
OTHER POLICIES
Include Standard Cancellation Policy?
Registration fees, less a non-refundable $10 processing charge, are refundable if cancellation is received by noon on date registration closes.
Include refund wording?
To request a refund, send email to VPEducation@pminyc.org and provide the Order # and Event Start Date
Include photo and video policy?
PDU's earned
Attendees can self-report 22.5 PDU's;
Power Skills (Leadership)
Tickets
$1,025.00 Member Tickets
$950.00 Early bird rate until January 20
$1,075.00 Non-member ticket
$1,000.00 Early bird rate until January 20
$975.00 All PMINYC Volunteers
$900.00 Early bird rate until January 20
It is no longer possible to register for this event