DASSM Hot Topics (3/20/2023)
SCHEDULE:
DASSM Hot Topics - Meeting Day, Date, Time
Day(s):                         Monday
Meeting Date(s):       3/20/2023     
         Start Time:                  08:30 AM               
End Time:                   04:30 PM     
The DASSM designation is available to those with 3 years of agile experience. This course is designed for those who have achieved the official PMI course-completion milestone for DASSM* and wish to have a refresher of the key content areas. Thus, you have yet to take the DASSM certification exam and want to validate your understanding of the required topics.
This course is designed to give you a rapid-fire review of all the Hot Topics required for success with the DASSM. The complete list of what must be mastered from the DA constructs to the requisite soft skills and leadership skills.
Take away – clear understanding of what you must know to be successful as you challenge the DASSM certification exam.
Requirements:
This course is designed for those who have already taken the required DASSM course, and wish to refresh, review, and prepare for their exam.
*This means you have successfully taken an ATP DASSM course, or you have successfully taken the PMI On-Demand course.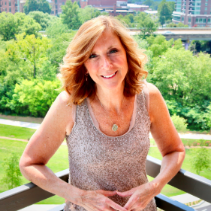 Beth Ouellette, the CEO and founder of The Ouellette Group, has successfully partnered with organizations globally to bring strategic change, portfolio, program, and project management best practices, continuously improve business analysis and data management acumen, and adopt an agile way of working. Combining business management and technology skills, she has been successful assisting executive teams with organizational strategy, alignment of programs to strategy, and outlining processes, procedures, and new ways of working to successfully deliver those strategies.
She has served as the Advisor and initial manager of the Disciplined Agile Chapter Champion Program 2019-2020, Chapter Member Advisory Group 2016-2019, PMINYC BoD 2008-2010 (President 2009), and in many other areas too numerous to list here (https://www.linkedin.com/in/beth-ouellette-a54406/).
Beth has earned the PMP, PgMP, PBA, CDA, DASLM, CDAI, and CDAC designations, and the PMI Fellow Award – 2018 for accumulated years of Project Management Global service.
 
Include Standard Cancellation Policy?
Registration fees, less a non-refundable $10 processing charge, are refundable if cancellation is received by noon on the date registration closes. There are no refunds thereafter.
YES
 
Include refund wording?
To request a refund, send email to VPEducation@pminyc.org and provide the Order # and Event Start Date
YES
 
Include photo and video policy?
Please review our photo and video policy here
YES
 
PDU's earned
Attendees self report 7.00 PDU's  
YES
 
TICKETS
                                                                        Category                  

Early Bird Pricing

(To – February 17)

Regular Pricing

Member Tickets 

$325

$375

Non-Member Tickets 

$350

$400

All PMINYC Volunteer Tickets 

$300

$350
It is no longer possible to register for this event