Science of Planning a Project that GSD
SCHEDULE:
The Science of Planning a Project that GSD
Day(s):                Thursday
Meeting Date(s):             4/27/2023     
         Start Time:                  06:00 PM               
End Time:                   07:30 PM     
Why do we need to define the project and create a plan?
Won't we finish sooner if we just start the work?
The plan says the project will take eight months … Why is it going to take so long?
Why do we need to complete those ten tasks to get the project done?
If you find yourself tongue-tied, talking in circles, and unable to answer these questions, it's time to stop and master the Science of Planning a Project that Gets Sh*t Done.
These questions are generally received defensively by Project Leaders. It's easy to feel like the person asking the question is questioning our judgment or expertise. Our minds quickly respond with thoughts like … Who are you to question how I do my job? I'm the Project Leadership Professional!
Ironically, learning starts with a question … People generally ask questions because they need an answer. More often than not, our stakeholders are asking "why" with all sincerity. They don't understand "why," and they hope that you, the Project Leadership Professional, can enlighten them. Why are they seeking enlightenment? Because people don't like to do work when they don't understand "why" they are doing it.
Moreover, the "why" is synonymous with the benefits or value that needs to be created by the work. It's impossible to achieve the "benefits" if people aren't clear on the "why."
If you are a Project, Program, Portfolio, Product, Scrum Master, Organizational Change Manager, Operations, or HR Manager, you were hired to achieve transformational results and enable the team to get sh*t done. This presentation is about putting the how-to techniques used at 120VC in your hands.
Learning Outcomes:
• Define and scope a project that enables you to "Communicate to Lead!"
• Learn how to use Assumptions, Risk, and Constraints to eliminate all avoidable blockers.
• How to build a defensible Workplan that positions you as a leader as opposed to a "note-taker."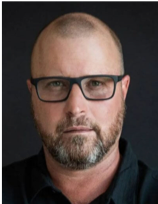 J. Scott is a regular guy who grew up in gangland Los Angeles, dropped out of high school, and jumped out of helicopters as a rescue swimmer in the U. S. Navy. And… Over two decades ago, he founded 120VC. He's about helping people, leaders, and their teams get sh*t done. Today, he lives in Tacoma, WA, serving his global customer base, launching new businesses, and exploring the outdoors with his family.
After dropping out of high school, J. learned all that anyone needs to be successful is to be disciplined, trusting, transparent when it matters, and accountable. With that recipe, he and 120VC have been helping Fortune 500 leaders, and their teams benefit from the transformative power of getting shit done #GSD.
His approach to #GSD isn't magical. Nor does it require anyone to learn a bunch of new buzzwords, deploy technology, act smart, be smart, pray or drink any kool-aid. It just requires a little grit, courage, the willingness to take the first and second steps, and a commitment to never, ever, ever give up. Just get focused and do the work.
Jason has spent over 20 years leading global transformational efforts for DirecTV, Trader Joe's, Blizzard Entertainment, RIOT Games, Sony Pictures, ResMed, AAG, Universal Music Group, Remitly, and others.
He is the author of two Amazon-bestselling books "It's Never Just Business: It's About People" and "The Irreverent Guide to Project Management, An Agile Approach to Enterprise Project Management."
| | | | |
| --- | --- | --- | --- |
| Include Standard Cancellation Policy? | Registration fees are non-refundable. | YES |   |
| Include refund wording? | not applicable | No |   |
| Include photo and video policy? | Please review our photo and video policy here | Yes |   |
| PDU's earned | Attendees can self report 1.5 Way of Working PDU's | YES |   |
TICKETS:       
                             Category                  

Early Bird Pricing

(To – March 24)

Regular Pricing

Member Tickets 

$10

$20

Non-Member Tickets 

$40

$50

All PMINYC Volunteer Tickets 

$5

$15
It is no longer possible to register for this event