Mentoring Workshop: Active Listening - Do You Really Hear What People are Saying?
Do You Hear What I Hear?
Speaker - Kim Beynon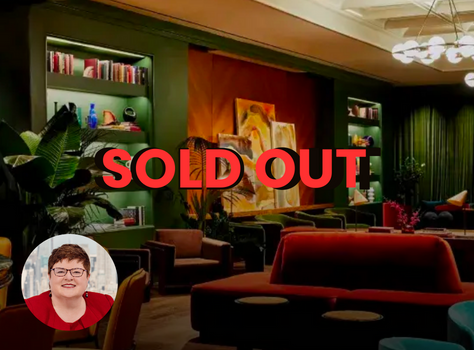 Kim is a Board Director, executive coach, speaker and global leader with extensive experience in the full strategic business transformation cycle. She is best known for her enthusiastic, straightforward and creative approach to evoking transformational change and getting results for individuals, teams and organizations. As the leader and founder of Optimum Ascent, a boutique consulting and coaching firm specializing in strategic transformational initiatives, her ability to unite disjointed teams has driven them to deliver in the most difficult circumstances and allowed leaders to thrive - even in uncertain times.
Prior, Kim held leadership positions with Bridgewater, AIG, Macquarie, Deloitte and GE Capital. She has built and led global teams, created new departments, integrated acquisitions, and transformed organizations, preparing them for future growth.  Previously, she had a successful career as a Mergers and Acaquisitions leader building multiple practices. Kim earned a BBA from the University of Georgia. She is a licensed Certified Public Accountant (CPA) and Chartered Global Management Accountant (CGMA). She also holds an International Board Director Competency Designation (IBDC.D), Project Management Professional (PMP) certification, COSO Internal Control Certificate and is an International Federation Coach in training.
Kim is currently the President and Chair of the Project Management Institute of New York City. She is an Emeritus Board Member of The University of Georgia Terry College of Business Alumni Board having served six years on the Alumni Board. Kim also sat on the NYC Advisory Board of Youth About Business serving disadvantaged youths. Kim volunteers with New York Cares.  She is also a member of Chief.
What Will You Learn?
Active listening is a communication skill that involves going beyond simply hearing the words that another person speaks but also seeking to understand the meaning and intent behind them. It requires being an active participant in the communication process.
During the workshop you will
Examine common misconceptions of active listening
Identify your own listening style
Reflect on the mindset to have during a conversation
Learn techniques to become an active listener
Practice applying active listening techniques
Agenda
5:15 – 5:30 Networking
5:30 – 7:30  Workshop
7:30 – 7:45 Networking
Who Should Attend?
This workshop was designed with PMINYC mentors in mind.  Active listening is a critical role for effective mentors but is also required in any leadership role so all are welcome.  Some of your spouses/partners may thank you for attending.
PDUs
PMINYC will report 2 PDUs under the POWER SKILLS category for credentialed chapter members.
Tickets
Members: $25
Non-Members and Guests: $35
Refund Policy
There are NO refunds once registrtion and payment are completed.
Questions?
For event information, please contact Jill Wilkinson, Chief of Staff, Office of the President at jill.wilkinson@pminyc.org
It is no longer possible to register for this event