Build a Culture of Accountability
SCHEDULE:
             Talk - Build a Culture of Accountability
Day(s):                         Thursday
Meeting Date(s):       6/29/2023     
Start Time:                  08:00 PM               
End Time:                   09:30 PM     
Picture this: You're a great leader. You want your team members to succeed, but you've been told that holding them accountable is the key to success. Well, I hate to break it to you, but that's just dead wrong.
You see, our ideas about accountability have been ingrained in us since childhood. When we reach for the hot stove, our hand gets slapped. And as we grow older, we think of accountability as punishment. But that's not what it should be.
The truth is, accountability stifles autonomy and promotes negative reinforcement. It's the opposite of leadership. People want to do a good job and win, but being cynical about that fact only breeds distrust.
Think about it: Would you want someone constantly looking over your shoulder? It ruins trust. And trust should be the beating heart of your organization. According to the Harvard Business Review, high-trust companies have employees with 74% less stress, 106% more energy, 40% less burnout, and 29% more satisfaction with their lives.
So, if you want your teams to succeed, you need to stop holding them accountable. It may sound provocative, but it's a critical step toward empowering your team members. And empowering your team members is what true leadership is all about.
Learning Outcomes:
Learn the language of Accountability and Non-Accountability.
How to assess your culture of accountability by listening to its language.
How to stop holding people accountable & get better results.
How to help people stay accountable by identifying what's "missing."
Learn how leadership is deeply human.
Learn when it's time to admit someone doesn't have the Attitude or Aptitude to succeed and"
     do the right thing."
Speaker Bio:
Jason Scott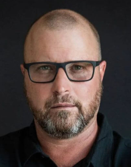 "J. Scott is a regular guy who grew up in gangland Los Angeles, dropped out of high school, and jumped out of helicopters as a rescue swimmer in the U. S. Navy. And… Over two decades ago, he founded 120VC. He's about helping people, leaders, and their teams get sh*t done. Today, he lives in Tacoma, WA, serving his global customer base, launching new businesses, and exploring the outdoors with his family.
After dropping out of high school, J. learned all that anyone needs to be successful is to be disciplined, trusting, transparent when it matters, and accountable. With that recipe, he and 120VC have been helping Fortune 500 leaders, and their teams benefit from the transformative power of getting shit done #GSD.
His approach to #GSD isn't magical. Nor does it require anyone to learn a bunch of new buzzwords, deploy technology, act smart, be smart, pray or drink any kool-aid. It just requires a little grit, courage, the willingness to take the first and second steps, and a commitment to never, ever, ever give up. Just get focused and do the work.
Jason has spent over 20 years leading global transformational efforts for DirecTV, Trader Joe's, Blizzard Entertainment, RIOT Games, Sony Pictures, ResMed, AAG, Universal Music Group, Remitly, and others. 
He is the author of two Amazon-bestselling books "It's Never Just Business: It's About People" and "The Irreverent Guide to Project Management, An Agile Approach to Enterprise Project Management."
TICKETS:       
           Category                  

Early Bird Pricing

(To – June 2)

Regular Pricing

Member Tickets 

$10

$20

Non-Member Tickets 

$40

$50

 

All PMINYC Volunteer Tickets 

$5

$15
It is no longer possible to register for this event