<< Back to Calendar
The Art of Leading Mtgs (6/13/2023)
SCHEDULE:
      The Art of Leading Meetings
Day(s):                          Tuesday
Meeting Date(s):        6/13/2023    
          Start Time:                  08:00 PM               
End Time:                    09:30 PM     
There are 25 million meetings per day in the U.S. yet 50% of meetings are a waste of time. And worse, more than $37 billion per year is wasted on unproductive meetings. A good meeting moves teams forward to deliver the necessary and expected outcomes. here's the rub, good meetings don't just happen. You can't wing it. They must be led.

In this talk, we'll unveil the art of leading meetings that gets stuff done. Like all art forms, mastering meetings will require discipline and practice. J. Scott shares over two decades of experience leading meetings for entrepreneur startups and Fortune 100 companies that moved the proverbial "needle.".

You will learn proven and practical methods of leading purpose-driven, people-focused, outcome-obsessed meetings. See your meeting engagement and outputs skyrocket. Have people show up and even look forward to your meetings. Because you are competing for their time, win. After this talk, your team will never again think your meetings "Could have been an email".


Learning Outcomes:
• Learn to "Communicate to Lead".
• Learn how to prepare to lead your team to a WIN with an agenda.
• Learn Active Listening | The Secret to Effective Leadership, Conflict Resolution & Problem Solving.
• Learn how to Win & Move the ball down the field as a team.
• Learn how to Close Loops, Foster Autonomy, and Enable Self-Accountability.


Speaker Bio:
Jason Scott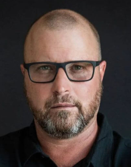 J.Scott is a regular guy who grew up in gangland Los Angeles, dropped out of high school, and jumped out of helicopters as a rescue swimmer in the U. S. Navy. And… Over two decades ago, he founded 120VC. He's about helping people, leaders, and their teams get sh*t done. Today, he lives in Tacoma, WA, serving his global customer base, launching new businesses, and exploring the outdoors with his family.

After dropping out of high school, J. learned all that anyone needs to be successful is to be disciplined, trusting, transparent when it matters, and accountable. With that recipe, he and 120VC have been helping Fortune 500 leaders, and their teams benefit from the transformative power of getting shit done #GSD.

His approach to #GSD isn't magical. Nor does it require anyone to learn a bunch of new buzzwords, deploy technology, act smart, be smart, pray or drink any kool-aid. It just requires a little grit, courage, the willingness to take the first and second steps, and a commitment to never, ever, ever give up. Just get focused and do the work.


Jason has spent over 20 years leading global transformational efforts for DirecTV, Trader Joe's, Blizzard Entertainment, RIOT Games, Sony Pictures, ResMed, AAG, Universal Music Group, Remitly, and others.


He is the author of two Amazon-bestselling books "It's Never Just Business: It's About People" and "The Irreverent Guide to Project Management, An Agile Approach to Enterprise Project Management."


TICKETS:       
                             Category                  

Early Bird Pricing

(To – May 12)

Regular Pricing

Member Tickets 

$10

$20

Non-Member Tickets 

$40

$50

All PMINYC Volunteer Tickets 

$5

$15
Register for this event