Transformational Pgm & Portfolio Leadrshp (8/8/23)
Schedule
Meeting Day, Date, Time
Days:                   Tuesday
   Dates:                  8/08/2023        
Time:             8:00 PM - 09:30 PM
Talk - Transformational Program and Portfolio Leadership That #GSD
In the ancient days of quality control, when we needed humans to "DO" rather than "THINK" to get a product to market, governance might have been the perfect solution. But today, innovation requires people to use their collective brainpower to solve problems & ensure companies stay relevant. Governance is the enemy.

Eliminating governance means that PMO's need a new playbook. And, just renaming them AMO (Agile Management Office) isn't going to do it. Executives are realizing they don't need governance, but they do need Program and Portfolio Leaders that can effectively rob from the rich and give to the poor projects so that all of their business-critical initiatives make it to market within the financial constraints.

Executives are also starting to realize that Agile isn't the only change discipline they need to drive all of their innitiatives to market efficiently!! That would be like deciding that a company could eliminate Operations, Engineering, HR, and Marketing in favor of Sales, just because someone like Tony Robins makes fantastic cool-aid!

Logically companies require multiple disciplines to succeed, so it's not irrational that they might need to employ several different change disciplines or "crafts" to drive their initiatives to market.

Learning Outcomes:
   • Understand the Transformation Accelerator and the use case for all 7 Change disciplines.
   • Achieve a basic understanding of an AGILE Portfolio Management Model proven to work across the
     fortune 1000.
   • Learn why everything you thought you knew about Critical Path is wrong.
   • Eliminate Risk by ACTUALLY managing to the Critical Path.
   • Master the concept of Project Team Demand Management – The missing half of project success.
   • Learn a simple and proven approach for prioritization that works at the Portfolio, Program, Team, and
     Personal levels.
Jason Scott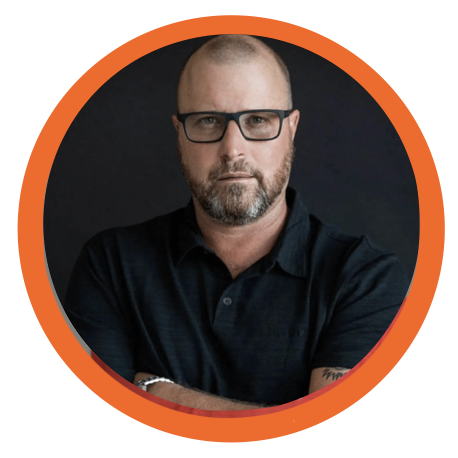 Scott is a regular guy who grew up in gangland Los Angeles, dropped out of high school, and jumped out of helicopters as a rescue swimmer in the U. S. Navy. And… Over two decades ago, he founded 120VC. He's about helping people, leaders, and their teams get sh*t done. Today, he lives in Tacoma, WA, serving his global customer base, launching new businesses, and exploring the outdoors with his family.

After dropping out of high school, J. learned all that anyone needs to be successful is to be disciplined, trusting, transparent when it matters, and accountable. With that recipe, he and 120VC have been helping Fortune 500 leaders, and their teams benefit from the transformative power of getting shit done #GSD.

His approach to #GSD isn't magical. Nor does it require anyone to learn a bunch of new buzzwords, deploy technology, act smart, be smart, pray or drink any kool-aid. It just requires a little grit, courage, the willingness to take the first and second steps, and a commitment to never, ever, ever give up. Just get focused and do the work.

Jason has spent over 20 years leading global transformational efforts for DirecTV, Trader Joe's, Blizzard Entertainment, RIOT Games, Sony Pictures, ResMed, AAG, Universal Music Group, Remitly, and others.

He is the author of two Amazon-bestselling books "It's Never Just Business: It's About People" and "The Irreverent Guide to Project Management, An Agile Approach to Enterprise Project Management."
Other Policies
| | |
| --- | --- |
| Cancellation Policy | Registration fees are non-refundable. |
| Refund | not applicable |
| Photo and video policy | |
| PDU's earned | Attendees can self report 1.5 Ways of Working PDU's |
Pricing
| | | |
| --- | --- | --- |
|   |  Early Bird Price | Regular Price |
| Member | $10 | $20 |
| Non-Member | $40 | $50 |
| All PMINYC Volunteers | $5 | $15 |
It is no longer possible to register for this event