Transformational Leadrshp Cert Pgm (9/06-12/13/23)
Schedule
 Days:            every other Wednesday
Dates:           9/06/2023 - 12/13/2023     Time:            08:00 PM - 10:30 PM
Description:
This class is perfect for PMI Certified Professionals and any leader who wants to level up their leadership game and better support their teams to deliver expected outcomes.
The Transformational Leadership certification program was originally created for training 120VC Leaders and is now available to anyone seeking to accelerate their journey to become a Transformational Leader of Organizational Change, Product Management, and Project Management.
What's a Transformational Leader? Leaders who excel at the seven change disciples. put their stakeholders first, and empower teams to get stuff done (GSD).
The online TLP cohort is guided by 120VC Founder Jason Scott. He incorporates the latest thinking in Leadership curated from hundreds of books, articles, theoretical frameworks, and proven 120VC best practices in both leadership and project execution. Don't miss this opportunity to invest in your career.
Learning Outcomes:
• Understand the differences between a leader and being a boss, with a fundamental
understanding of the benefits of using leadership over authority.
• Learn and practice leadership skills rooted in empathy, purpose, and serving people.
• Articulate the differences and benefits of Enterprise Project Management, Agile/Scrum,
Change Management, Program Management, and Portfolio Management.
• Identify and articulate a common purpose and goal that brings diverse stakeholders and
team members together.
• Leverage the collective IQ in collaboration and community with Transformational
Leadership Program cohort, while growing your professional network and influence.
• Breakthrough silos and create new ways of working and tools to fit your organization that
inspire everyone to be at their best.
• Pass the optional Transformative Leadership Practitioner Certification exam.
• Engage at all levels of you and your client's organization as a leader that enables their
team members to achieve transformational outcomes.
• Effectively Plan and Lead a Global Enterprise-Wide Project to completion efficiently and
effectively and achieve near 100% user adoption on day one.
• Ensure healthy accountability, manage unplanned tasks, assess and mitigate impediments
to keep your project on track and moving forward.
• Assess and mitigate project risk and change to complete your project on time and on
budget with the desired impact.
• Handle the project accounting, establish a baseline budget for multi-million-dollar initiatives,
proactively assess and mitigate budgetary risk to ensure your project never goes over
budget without prior client acceptance.
• Effectively communicate daily and weekly status that helps lead your project forward
efficiently and effectively with the goal of achieving agreed-upon outcomes.
• Plan and conduct meetings that always achieve outcomes, cultivate good commitments
and engage the project team members to move your project toward completion as
aggressively as possible.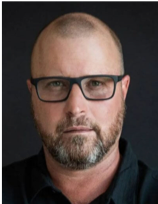 Jason is the Founder & CEO of 120VC. From the start of his career spent jumping out of helicopters as a rescue swimmer in the United States Navy, J. Scott has a long history of leadership, servanthood, and bearing witness to the transformative power of getting sh*t done.
Since starting 120VC, he's personally overseen the global transformational efforts within DirecTV, Trader Joe's, Blizzard Entertainment, Sony Pictures, Mattel, and others. His team's unique, human-centric approach to change has generated breakthrough results and created meaningful jobs.
In addition to being a successful entrepreneur, J. Scott is a devoted husband and father and author of "It's Never Just Business: It's About People" and "The Irreverent Guide to Project Management," both available on Amazon.com.
| | | | |
| --- | --- | --- | --- |
| Include Standard Cancellation Policy? | Registration fees, less a non-refundable $20 processing charge, are refundable if cancellation is received by noon on the date registration closes. | YES |   |
| Include refund wording? | To request a refund, send email to fred.stein@pminyc.org and provide the Order # and Event Start Date | YES |   |
| Include photo and video policy? | Please review our photo and video policy here | Yes |   |
| Go / No Go Date | 8/28/2023 | YES |   |
| PDU's earned | Attendees self-report 47 PDU's | YES |   |
Tickets
$1,600.00 Member Tickets
$1,500.00 Early bird rate until August 4
$1,700.00 Non-member ticket
$1,600.00 Early bird rate until August 4
$1,500.00 All PMINYC Volunteers
$1,400.00 Early bird rate until August 4
It is no longer possible to register for this event