SAFe® PO / PM (10/11-10/12/23)
SCHEDULE
Meeting Day, Date, Time
Day(s):           Wednesday to Thursday
Meeting Date(s):    10/11/2023 to 10/12/2023
Start Time:                 8:30 AM
End Time:                    5:30 PM
SAFe® Product Owner / Product Manager (POPM)
What skills do you need to deliver value in an Agile enterprise? The POPM course covers the tactical responsibilities of these roles in the Agile Release Train (ART). The course and resulting certification give you the guidance and tools to work effectively in remote environments with distributed teams.

Learn how product owners and product managers should work together to achieve the best possible customer and business outcomes. The SAFe POPM course will teach you how to adopt a customer-centric approach to building products, using the Scaled Agile Framework® to deliver more value, faster. Topics covered in this course include the daily role of POs and PMs; collaborating with engineering teams and business stakeholders; how to write epics, features, and stories; and how to design, prioritize, build, test, and deliver products with increased productivity and higher quality.

Learning Goals:
   - How to perform the role of a PO and a PM on a daily basis  
   - How to put the customer at the center of your design, build, and test process
   - How to prepare for and lead PI Planning
   - How to decompose Epics to Features and Features to Stories
   - How to collaborate with Agile teams to forecast work
   - SAFe® POPM answers the questions like how do POs and PMs plan / execute work
      during a PI and how do I integrate a customer mindset to deliver products they want?

What's Included:
   - Course 6.0 workbook and SAFe Studio access to help you prepare to take the         certification exam, claim your digital badge, and tools to get started in your SAFe role.
   - Remote learning via SAFe® Virtual Classrooms or in-person.
   - One-year membership to SAFe Studio with your first class attendance (Note $200 additional charge)  
   - Product Management Video playlist and customer research tools to support product owners in their role.
   - Platform access to e-learning modules and curated members-only content to support your
     SAFe transformation.
   - Member discussion forms to engage in ongoing conversations on the SAFe framework or
     how to better perform as part of an Agile Team.
   - Access to content, tools, and resources you need to practice SAFe every day.
   - SAFe Product Owner/Product Manager certification exam.
SPEAKER BIO
Rita Emmons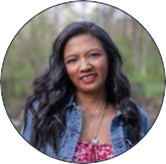 Rita Emmons is a "Business Agility Leader" with over 20 years of experience leading large scale organizational change initiatives with Fortune 50 Companies, leveraging a unique style that targets culture and mindset shifts, blended with a pragmatic approach to foster innovation from strategy to idea generation to product delivery.

She specializes in the full Product Lifecycle to ensure alignment to organizational strategy and goals and hyper-focused obsession with Customers to achieve highest value outcomes.

As a thought leader, Rita has spoken at dozens of Industry leading Conferences and has been invited as a guest lecturer to Miami University, University of Cincinnati, and Northern Kentucky University.

Examples of her achievements and wide range of industries:
   -  Fortune 50 Retailers - Led Digital/Agile Transformations
      in a myriad of Retail industries including Grocery, Home
     Improvement, and Eyewear.
   - Large Clinical Laboratory - Designed and implemented
      a Mobile Health Platform, allowing users to receive
     laboratory test results directly to their smart device. 
   - Fortune 20 Oil & Gas - Shifted ways of working from
     project to product to streamline Portfolio Operations
Cancellation Policy

Registration fees, less a non-refundable $20 processing charge, are refundable if canceled by noon on 9/22/2023.

(If yes, deadline)
9/22/2023 (noon)

Refund

To request a refund, send email to Fred.Stein@pminyc.org and provide the Order # and Event Start Date

 

Photo and video policy

 

Go / No Go Date

 

9/26/2023

PDU's earned

Attendees self report 15 PDU's and SEU's
   Technical / Way of Working    = 10.5
   Leadership / Power Skills        =   3.0
   Strategic / Business Acumen  =   1.5

 
Tickets and Costs
 

 Early Bird Price

Regular Price

Member

$500 +

$550 +

Non-Member

$600 +

$650 +

PMINYC and PMILIC Volunteers

$450 +

$500 +

 

+ $200 (exam; SAFe Studio membership)
It is no longer possible to register for this event