<< Back to Calendar
SSM Certif. Class (12/7/21-12/8/21)
Education Class - Details to be sent to registrants after registration closes
SAFe® Scrum Master Course for SSM Certification - This highly interactive course is intended for people new to the role of the Scrum Master or to the role of Scrum Master in SAFe. The focus will be on experiencing what SAFe is, using simulations and exercises, and on the Scrum Master's role in facilitating successful iterations and program increments and coaching the teams to improve and succeed.
Who Should Attend? Interested participants may include but are not limited to:
   - New or existing Scrum Masters
   - Team Leads
   - Release Train Engineers
 Learning Goals: After this course, you should be able to understand:
   - Identify the key components of Agile development
   - Identify the key elements of Scrum
   - Explore Scrum in the context of a SAFe enterprise
   - Describe the roles and responsibilities of the Scrum Master
   - Identify the characteristics of an effective Scrum Master
   - Experience PI planning and explore how to facilitate this event
   - Experience a complete iteration
   - Explore how to facilitate iteration planning, backlog refinement, team and system demos,
     and the iteration retrospective
   - Identify ways to track iteration progress and foster collaboration and synchronization
     between the teams in the program
   - Explore improvement at the Program level with the Inspect and Adapt workshop
     Identify the characteristics of a servant leader
   - Experience coaching with powerful questions
   - Identify ways to facilitate better meetings, foster team collaboration, and manage conflicts.
 SPEAKER BIO
Stephen Gristock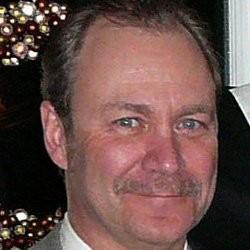 Stephen is the Regional Agile Delivery Lead for the New York area. He has over 30+ years broad experience acquired across finance, advisory consulting, media, e-commerce, risk & compliance and software services sectors. Stephen has played a number of roles including Compliance Specialist, Advisory Consultant, PMO Manager, Process Improvement Consultant and Agile Transformation Leader.
Prior to joining Eliassen Group, Stephen worked at Thomson Reuters as a risk and compliance solutions manager, and as a professional services PMO manager. Prior to that he ran an extensive series of organizational and agile transformation programs at JPMorgan Chase. He has also operated as an independent consultant with clients in North America, Asia and Europe.
Stephen is certified as a SAFe Program Consultant (SPC), Certified Scrum Master (CSM), Certified Scrum Product Owner (CSPO), Project Management Institute (PMI) Agile Certified Practitioner (ACP) and Project Management Professional (PMP).
SCHEDULE
This two-day course will be conducted on 12/7/2021 - 12/8/2021.
OTHER POLICIES
Cancellation Policy

Registration fees, less a non-refundable $10 processing charge, are refundable if canceled by noon on 11/19. There are no refunds after noon on 11/19.

 

Refund

To request a refund, send email to VPEducation@pminyc.org and provide the Order # and Event Start Date

 

Photo and video policy

Please review our photo and video policy here

 

Go / No Go Date

11/22/2021

PDU's earned

Attendees self report 15 PDU's and SEU's; (Technical = 12; Leadership = 2.25; Strategic = .75)

 
Tickets
$875.00 Member Tickets
$775.00 Earlybird rate before October 22
$1,075.00 Guest Ticket
$975.00 Earlybird rate before October 22
$575.00 PMINYC and PMILIC Volunteers
It is no longer possible to register for this event