Chapter Meeting: Change for Project Professionals
Zoom Meeting - Details Sent with Registration Confirmation
Presentation Topic:   Change for Project Professionals
Speaker:  Michelle Yanahan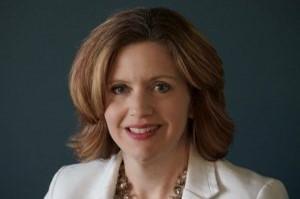 Michelle Yanahan, Principal and Owner of ChangeFit 360, is a passionate organizational change management strategist and thought leader with proven expertise in executing change management programs that enhance and grow organizational change management as a strategic business competency.
Michelle has 18 + years progressive business experience in leadership roles in operations, change management, IT execution and project management office (PMO). 
Michelle holds a Masters in Organizational Behavior as well as CCMP & Prosci ADKAR change management certifications.
Michelle has been a featured presenter and contributor for numerous professional organizations including ACMP, ATD, PMI and SHRM. ChangeFit 360 has been recognized by both ACMP and SHRM as a qualified education provider in support of their professional certifications and is proud to hold a >90% customer and training participant satisfaction rate.
Presentation Overview
A recent Gallup study identified 2 of the 3 major reasons organizational projects fail (technical, individual and stakeholder) are related to people or change factors. Often times, organizations rely solely on the change professional to address these factors. In this engaging hands-on session, we make the case for why project managers need to be personally invested in organizational change in their project efforts.  

Participants learn how to position change as absolutely essential to project success as well as how to engage project managers to help action critical change moments that matter that have a significant impact on project success. Participants walk away with practical learning that can immediately be applied to enhance any project professional's toolkit! 
You can read more information about Michelle on the following platforms:
 https://www.youtube.com/watch?v=BzhdAvIy6pA
MEETING AGENDA
6:30 PM to 6:45 PM – Chapter Business
6:45 PM to 7:45 PM – Presentation by Michelle Yanhan
7:45 PM to 8:00 PM – Q&A and Meeting Closure
PDUs
Attendees can Self-Report 1 PDU under the LEADERSHIP category.
Venue Details
The January Chapter Meeting will be hosted virtually on Zoom.
Zoom Meeting details will be provided immediately upon completion of registration in the Registration Confirmation email.
If you do not receive the Registration Confirmation email, please contact Jim Boland at james.boland@pminyc.org.
Payment Policy
There are NO refunds for this event once registration is complete.
It is no longer possible to register for this event