PMINYC 2022 Board Election Candidates
Click here for 2022 Board Election page
Kim Beynon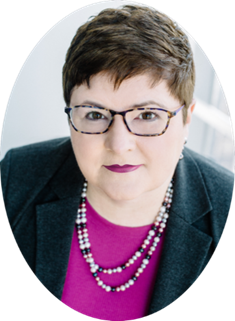 Biography
Kim Beynon is an accomplished senior executive, adviser, and Non-Executive Board Director with an unusual breadth of leadership and operational experience over her 25+ year career. With a strong focus in Strategy, Risk, and Human Capital, Mrs. Beynon is CEO of Optimum Ascent, a transformation consultancy and coaching firm that serves as a strategic adviser to executives undertaking transformative programs, serves as a sounding board and coach for executives and enhances team performance through customized programs and coaching. Her expertise spans strategy, transformation, change management, mergers & acquisitions, post-acquisition integration, audit, global risk management, human capital, and governance. Mrs. Beynon's reputation for integrity, transparency, and deep engagement has enabled her to truly impact corporate strategy and vision.
Mrs. Beynon's career has been one of evolution and transformation demonstrating tremendous agility and intrapreneurship. She became a financial expert as a Principal at Deloitte obtaining her Certified Public Accountant license and gaining valuable audit & SEC expertise before transitioning to mergers & acquisitions establishing a Corporate Finance Financial Services practice in London and a M&A Transaction Services Insurance practice in New York. Mrs. Beynon's clients found her strong strategic focus, deep understanding of stakeholder priorities and long-term value creation invaluable. She leveraged these skills along with her passionate focus on people and ability to develop unique governance models to transition into executing large-scale transformative programs at Macquarie, AIG, and Bridgewater.
Mrs. Beynon is a certified project management professional and frequently serves as an expert Project Executive, consulting on global programs/projects in their initiation and operational phases, as well as programs, requiring remedial focus to bring them back on track. Her work on remedial programs crystalized her thinking that the human element is the lever to a successful transformation leading her to focus on Human Capital at Optimum Ascent.
Mrs. Beynon is a proficient Board Director and CEO with experience of living and operating in multiple international locations across various industry verticals including financial services, insurance, energy, pharmaceuticals, healthcare, telecommunications, and professional services. Mrs. Beynon has been a Board Advisor and Board Member on multiple not-for-profit Boards including the Project Management Institute of New York City, Terry College of Business at the University of Georgia and Youth About Business. Mrs. Beynon chaired strategic planning, transformation, audit, curriculum, and fundraising committees. She has also served as a member of the Nominating Committee, as well as Diversity, Equity, & Inclusion (DEI) Committee. She has dual citizenship in the USA and the UK.
She is a certified Project Management Professional (PMP), a graduate of the Women's Director Development Program from Northwestern Kellogg Executive Education Program, holds an International Board Director Competency Designation (IBDC.D) through M. A. Pfister Strategy Group, is a Certified Public Accountant (CPA), is a Chartered Global Management Accountant (CGMA) through the American Institute of Certified Public Accountants (AICPA), holds a COSO Internal Control Certificate from the AICPA, Qualified Risk Director Program candidate from The DCRO Risk Governance Institute, and holds a BBA in Accounting with Honors from the University of Georgia.
Vision 
I see an exciting future ahead for the Project Management Institute of New York City (PMI NYC). I believe PMI NYC can be one of the preeminent destinations for business leaders in New York City.
Knowing all of you, I am sure you are asking how? One idea that immediately comes to mind is to introduce more programs and activities to strengthen our ties with the New York City business community and raise our profile, thereby creating new learning and professional opportunities for the membership. Another idea is to offer more unique experiences to our membership. We have seen an uptick in attendance at the more creative activities we have introduced in 2022 and I believe it is only the tip of the iceberg. Still another idea is providing career enhancing training for our volunteers and members. Too often project managers are seen as technicians not artists subtly managing an almost impossible program to a successful conclusion. With strategy and leadership training, I believe project managers can move into the ranks of senior management and raise the profile of project management in the business community.
I plan to focus on the strategy and governance of the organization during my tenure. One of the President's key responsibilities is to provide leadership and guidance to the Chapter Board of Directors to fulfill the Chapter's vision and mission by following a strategic direction in line with its values, vision, and mission. The effectiveness of the Board has a direct correlation to the understanding and application of strategy and governance making it a critical area of focus. During my tenure, I also plan to dedicate resources to upgrading our internal systems, while remaining mindful of the budget and financial restrictions of the Chapter. Finally, I plan to develop a membership communications plan specifically for communicating on Board priorities and accomplishments.
If elected as President of PMI NYC, my promise to you is to always listen, be courageous, express empathy, lead with humor, grace & integrity, be present and exhibit servant leadership.
I am deeply honored to be nominated and considered for this position.
Candidate for VP Chapter Administration and Operations Support 
Frank Donatelli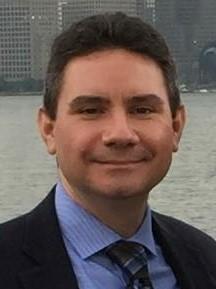 Biography
Personally: Married 25 years, Father to a 21-year-old son who purchased/ living in the house I grew up in on Long Island. Two younger sisters who live on Long Island too. As each of us are professionals leading our own busy and hectic lives, we make sure to meet each month for a family dinner with each of our extended families.
Professionally: Dynamic Leader and Innovator with over 20 years of expertise in data management within the financial services industry. Program Manager with a subject matter expertise in risk, compliance, and regulatory related data initiatives, most recently CCAR, 2052a and FFIEC002. Excels at solving complex business problems, designing tactical and strategic business approaches, managing teams and guiding clients to transform data operations. Tenacious problem-solver and change agent with strategic vision to guide internal stakeholders.
Vision
If elected to the Office of Chapter Administration & Operations Support, I plan to introduce a program of work that will provide benefits for years to come. I will adopt a collaborative approach working across departments to
produce an operations manual that includes process maps and detailed descriptions of roles and responsibilities for all departments

implement governance for the Department providing a clear structure thereby reducing risk for the Chapter

provide a centralized, secure, environment for documentation storage

promote PMI NYC Chapter, its events and secure vendors and venues for its continued growth

provide quality services to the Board and Members

ensure efficient operations of the Chapter
I am honored to be nominated and considered for this position.
VP for Membership
Jack Davis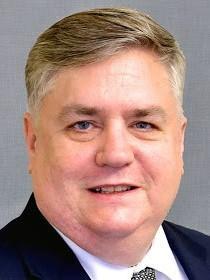 Biography
Jack Davis PMP is a senior project manager, educator, and business leader with over 20 years of experience and expertise in information technology, project leadership, business management, and training and development.
Jack joined PMINYC in 2001. He has volunteered as a mentor since 2006. Jack became the Mentoring Program Manager in 2018 and has served as Director of Mentoring Programs since 2019, tripling participation to 180 now from 60 in 2018.
Jack takes a pragmatic, creative, and collaborative approach to projects. A critical element of his success is crafting business and technology insights into a project vision, then implementing that vision.
Vision
Membership Growth – PMINYC lost 500 members in the last two years, dropping from a high of 3,300 members to a low of 2,800. Jack will actively recruit new members and promote chapter benefits to retain existing members, with a goal to restore and exceed our historic maximum size and to have 3,500 or more members in two years.
Membership Value – Jack will work to ensure that all members enjoy the many benefits of PMINYC membership: career advancement, networking, education, mentoring, and skill building.
Member Engagement and Volunteerism – Jack will reach out to all members to promote chapter and community volunteerism. Chapter volunteers will enjoy a more satisfying and rewarding experience and receive the full appreciation of the chapter and their colleagues.
Process Excellence – Jack will increase overall member satisfaction with the chapter through improved membership processes and better-quality outcomes.
Candidate for VP Professional Development
Kristen Zarcadoolas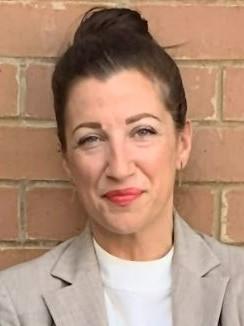 Biography
At the end of the 2013 school year, a Brooklyn public school faced a half million-dollar budget cut including the potential loss of seven teachers' jobs. Just finishing the first of two years as the non-profit PTA Board President, Kristen Zarcadoolas knew she had to act fast or risk losing that critical funding, creating a precedent for future unwarranted budget cuts. Knowing she had the power of community behind her, Kristen worked with the school's administration to understand the cut and pathways of resistance, unified the parent body (including other schools and presidents / boards in the area) through emergency meetings, rallies and social media messaging, sought out district leaders such as the State Assemblyman and Council Member, and attended the 2013 Mayoral Forum on Education to gain further support from political candidates. Finally, Kristen and 80+ parents marched down to the Community Education Council's Town Hall Meeting to persuade the NYC DOE Chancellor to work with the principal to recover the lost funding. Two days later, 80% of the original budget cut was restored and all seven teachers kept their positions. For this, she was awarded Outstanding Citizen, The Council of the City of New York, 2013.
Kristen's deep belief in the strength of local community was originally shaped by the years she spent living in vastly different areas of the United States. Born and raised in East Hartford, CT, Kristen came back to the tri-state area 15 years ago by way of Atlanta, San Francisco, Phoenix, Miami, and Los Angeles which provided a unique perspective on life around the country.
Choosing to focus on small, local business, Kristen built a career in project management for Brooklyn-based manufacturing firms that fabricate elements for commercial and residential construction projects. With a background in metal art, a special moment came when she was able to have a personal hand in the refinishing of the original nickel silver front doors of 740 Park Avenue while overseeing the lobby restoration. It was a New York moment indeed.
Prior to construction, Kristen spent time in corporate events and marketing as the Managing Director for an information security services firm. She developed and executed growth strategies with the CEO with an eye on providing education and tailored solutions to C-level infosec executives in the financial, legal, technology and government industries.
More recently, Kristen has worked as the campaign manager for a firefighter running for State Assembly as she realigns her PM experience with a career in impact.
Currently, she is working on dual specializations in Nonprofit Organization Governance and Sustainable Community Transformation Leadership.
She is an avid supporter of pit bull adoption with the help of her pit bull mix (often seen in the background of Zoom calls) as well as an advocate for LGBTQ+ compassion and support on behalf of her trans daughter. She also has 30+ plants that she is positive will eventually have their own Little Shop of Horror moment.
Vision
Building upon the success of my predecessor – if elected – my ultimate goal is to enrich the project management community with creative learning opportunities that also support chapter membership engagement. I believe this can be attained by continuing to develop a wide range of innovative educational offerings in a variety of platforms meant to promote and foster members' effectiveness in their careers.
In this role, I would like to expand upon current classes with industry-specific options such as healthcare, advertising, government, fashion, non-profit, construction/manufacturing - especially in support of the new Construction Professional in Built Environment Projects certification.
In addition to the comprehensive Mentoring Program offered by Membership and in conjunction with the Academic Outreach Program, I would like to create peer-to-peer knowledge and support groups, interactive panel discussions and round tables in an effort to build a more extensive community for prospective and early career project managers. This will boost confidence and credibility while increasing earning potential and hireability.
It is also important to me to resurrect the popular Study Groups Program by finding a new director to head up the team of volunteers to support certification candidates.
Finally, I would like to find new ways to embrace technology, not only to support educational goals for the membership, but to make volunteering in any role easier.
Candidate for VP Strategic Planning 
Biography
NO CANDIDATES
Nomination & Election Milestones
| | |
| --- | --- |
| July 11, 2022    | Nominations Open |
| September 4, 2022  | Nominations Close |
| September 26, 2022  | Voting begins |
| October 9, 2022 | Voting ends |
| October 17, 2022 | Announce results |
| January 1, 2023  | New terms begin |
Sign in to https://my.pmi.org/profile/personal and ensure that your email address is up to date. Your profile email address will apply for all communications regarding the election, including distribution of electronic ballots and auditing of election results.