The objective of the PMINYC Outreach Programs is to build bridges through community initiatives. We believe that there are many opportunities to share knowledge, experiences and expertise with one another to foster leadership skills and professional growth. Unimaginable synergistic power and opportunities are possible through our outreach programs: academic, corporate and community service.
The Academic Outreach team connects with local colleges, universities, and other educational institutions to form sustainable partnerships to spread the knowledge of the project management discipline.
The Corporate Outreach's mission is to advance the practice and profession of project management among businesses throughout the NYC area. Their objective is to help these businesses embrace, value, and practice project management within their organizations.
The Community Service Outreach team focuses on organizing events for members to give back to the local community and partners with NGOs and NPOs to share knowledge about the project management discipline and discuss how they can apply it in practice to add value within their organization.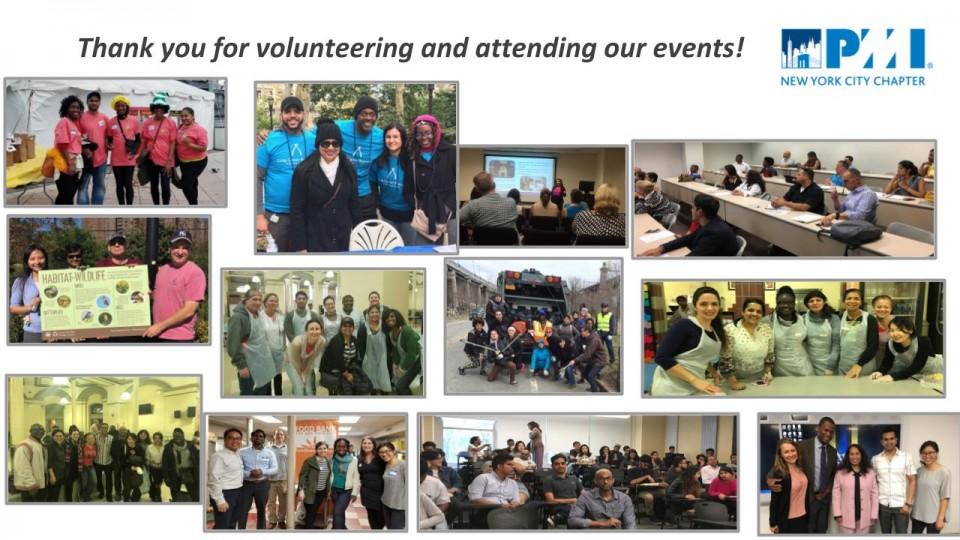 Outreach Contact: